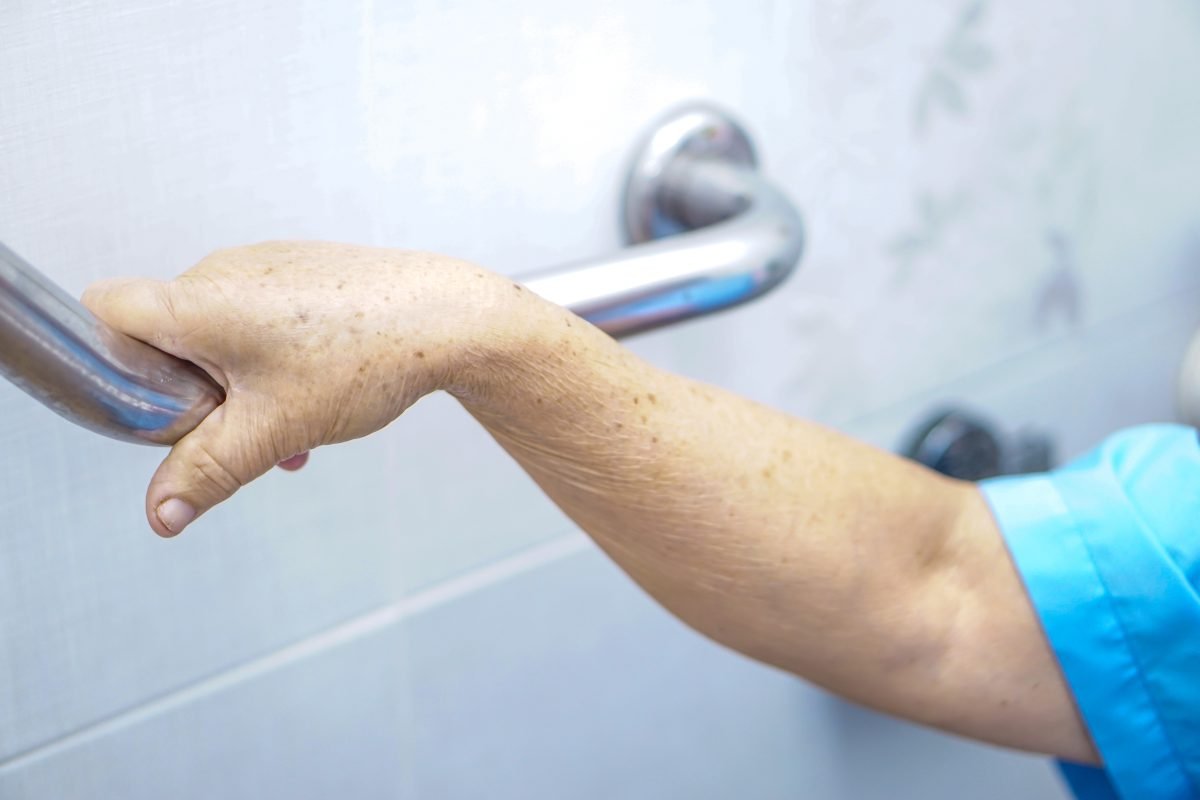 Accessibility has been an ongoing issue for many years.  Laws have been put in place to hopefully make Ontario accessible by 2025. Although making accessibility changes are progressing in public buildings, what about your Shelburne home?  No one really thinks about accessibility to their home unless it suddenly becomes an issue.   Here are 11 ways to make your home more accessible.
Widen Doorways – This can be a costly job, upwards of $1000.  An inexpensive way to widen the doorway is to use offset hinges.  This will add a couple of inches to the door way.
Build a Ramp – Most municipalities require a permit, usually for anything over 30 inches in height so check with your local building codes before you begin.  If you have a home with a Home Owners Association, you will more than likely require a pre-approval of the project before you begin.
Before you begin, measure the distance from the threshold to the ground.  Ramps require a gentle slope of 1:20 (one inch of rise to 20 inches of run length); the steepest slope used is 1:12.  Also check to see how much room you have to build your ramp.  If you have limited space, use switchbacks and landings.  When building switchbacks, 58" x 96" is usually required to allow the wheelchair to maneuver.  For door landings 58" x 60 is usually required.
Make sure to build individual modules to bolt together rather than one long span.  This will allow for any changes that need to be made.  The minimum width of a ramp should be no less than 36" wide.   Also handrails are to be no less than 36" in height.
The two most important areas on the ramp are the threshold and transition to the ground.  Make sure to have no more than 3/8" drop at the threshold otherwise this may create difficulty for the wheel chair to get in the door.
Add Grab Bars – Most common places to add these bars are in the tub/shower and near the toilet.  When installing grab bars for someone, ask that person to tell you the best location for the bar; after all it will be them using it.
Install a Riser – Risers are used in the bathroom on the toilet.  It raises the seat to allow those with difficulty bending over, standing or sitting down to do so with ease.  Risers can be purchased at most local hardware stores or drug stores.
Step-In Shower – Having a step-in or walk-in shower instead of a tub will allow someone to get in and out to bathe themselves without worrying about having to climb into a tub to do so.  Having a bench installed will also allow the person to sit if they have difficulty standing to bathe.
Flooring – If you home has carpeting or rugs, consider changing them out for a smoother surface.  Using hardwood, vinyl, ceramic and laminate are the best choices.  This will allow a wheelchair to maneuver with ease and not become stuck as on carpet.
Rearrange the Kitchen – For those everyday items, place them in the lower cabinets for easier accessibility.  Try and place appliances near the sink or on the counter where they can be reached.
Closet Rods – In the closet, lower the rod to about 2 feet off the floor.  This will allow anyone using a wheelchair to reach what they need.
Replace Knobs on Doors and Faucets – If your home has door knobs opposed to door handles, or knob like faucets opposed to levers, you may want to change them out.  For those with dexterity issues, knobs can be very challenging to use.
Furniture Placement – Allow for at least 32" between pieces of furniture to allow for movement of a wheelchair.  Also consider raising the furniture to allow those having difficulty with standing, sitting or bending to move with ease.  You can use furniture coasters or small blocks of wood.
Lower Switches – Most switches are set at a height that is comfortable to reach while standing.  Lowering the switches will allow anyone in a wheel chair to easily reach it if needed.
There is so much to take into consideration when making your home accessible for those with disabilities.  These are just a few of the things that may need changed.  Many of these suggestions can be done with little cost; however, some of the bigger items like building a ramp will cost a little more.