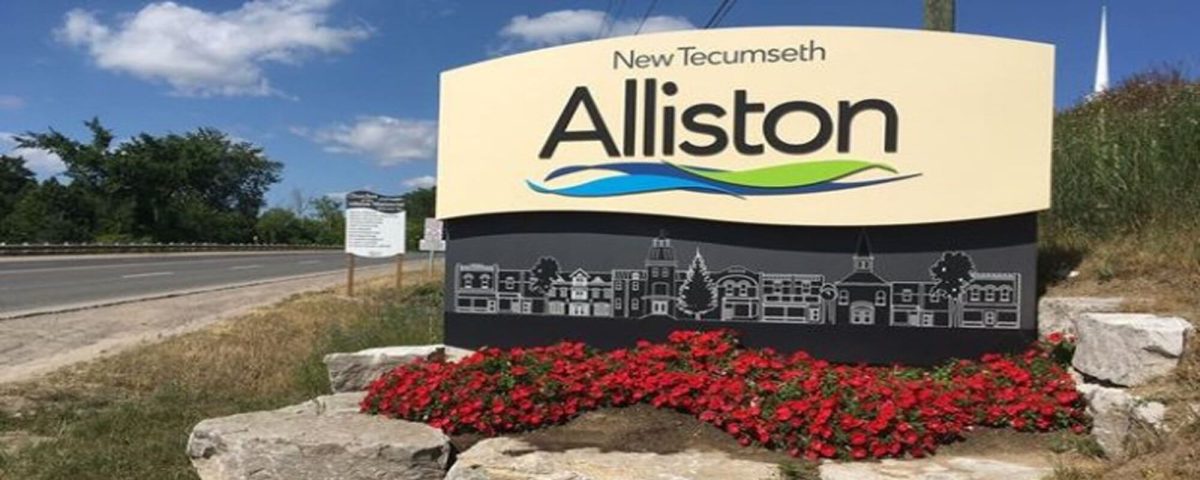 Looking for homes for sale in Alliston? As specialized local Real Estate Agents our team is dedicated to helping you find your dream home in this charming town. We have a range of properties to choose from, whether you're searching for a cozy bungalow or a spacious family home. With our expertise in the Alliston Real Estate market and commitment to exceptional service, we will guide you every step of the way to finding the perfect place to call home.
Alliston is a stunning community located in rural Southern Ontario. Overflowing with natural beauty and small-town charm, Alliston offers an escape from the hustle and bustle of the city while remaining only a short drive from the GTA. Visit historic downtown Alliston to experience the best of worlds.
Integrating the convenience of urban life with the peaceful country lifestyle, Alliston's downtown core offers an array of boutique shopping and dining experiences. Stop in at well-known chains, or visit one of the many unique local spots such as Delzotto's Butcher Shop, Herbert's Boots & Western Wear, and Cool Moose Ice Cream Shop.
Explore the natural beauty all around you by travelling along the many local hiking trails. With many to choose from, the marked and maintained trail loops range from a refreshing thirty minutes to an exhilarating four hours. Whether you are out for a scenic stroll or an avid hiker, the local trails are sure to excite you, letting people of all ages and abilities find the opportunity to enjoy the fresh air in Alliston.
Perhaps you are someone who prefers the indoors. Look no further than the Museum on the Boyne or stop by Sir Frederick Banting's historic homestead. Here you can learn about the co-discoverer of insulin and the important impact this local Nobel prize winner had on the world of modern medicine. If history is your thing, be sure to also visit the Gibson Centre for Community Arts & Culture. A historic landmark, this building is home to many live music and theatre performances as well as art displays. Due to its stunning historical charm, the Centre often plays host to many weddings.
Alliston Real Estate
Like most of Southern Ontario, the town of Alliston's real estate market has seen a significant boom in the past year. The steady increase in home prices shows a trend of growing interest in the small, rural town. Alliston's local charm and beauty make it a wonderful place to settle down. The real estate experts of the Mullin Group are happy to help you search for homes for sale in Alliston, Ontario to find the perfect residential or farm property for your needs.
Whether you are looking for a simple starter home, or a country homestead, the town of Alliston, Ontario has you covered. This beautiful and historic town will welcome you home. Get started on your home search today.