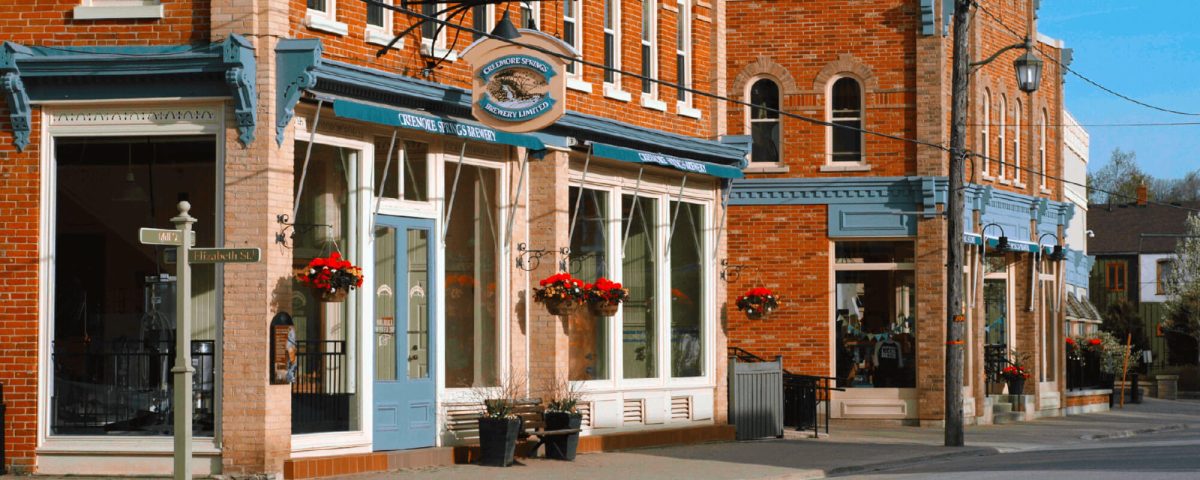 As local  real estate agents who are experts in Creemore Real Estate, we can show you why this charming town is the perfect place to call home. With a wide range of houses for sale in Creemore, you're sure to find the perfect property to suit your needs. Let us guide you through the buying process and show you all that this vibrant community has to offer.
Just outside of the Town of Collingwood, approximately thirty minutes from Barrie lies the Village of Creemore. Home to the Creemore Springs Brewery, a local artisan craft brewer, the village of Creemore has seen a boom in the tourism industry. Enjoy the flavours of Creemore by visiting the brewery and sampling their delish beers, or treat yourself to a meal in one of the unique local restaurants.
Whether you enjoy summer activities such as hiking, biking, swimming, and boating or prefer the crisp freshness of winter sports like skiing, snowboarding, and skating, Creemore has you covered. Only thirty minutes from the Blue Mountain Resort, Creemore residents enjoy the slopes regularly without the added cost of a chalet rental. Spend the day at Blue then return home for the night in the comfort of your own bed.
Even with the growth and expansion of the Village of Creemore, the area has retained its small-town charm, particularly in the fall. The changing of the leaves in the Creemore area draws people from across the world to view the spectacular displays of colour. Bright yellows, vivid oranges, and rich reds paint the hills and valleys with the splendor of autumn like you've never seen before.
Creemore Real Estate
Located just outside of Collingwood, Ontario, a mere thirty minute drive to the Blue Mountain Resort, the Village of Creemore has seen a boom in popularity. The Creemore Real Estate Market has continued to experience steady growth as more and more families move from the city to smaller towns just like this one.
Offering a variety of single family homes for sale and country acreages, Creemore has something for everyone. By choosing Creemore over nearby cities such as Collingwood, Wasaga Beach, or even Barrie, you enjoy the amenities that these places have to offer without paying the higher real estate prices. Winter time ski rentals offer a source of secondary income and allow homeowners the freedom to travel while earning income for their properties.
Choosing to invest in homes for sale in Creemore gives you and your family access to quality public schools in the area and even private schools located nearby. Begin your home search today by reaching out to one of the Mullin Group's expert REALTORS®.