Orangeville Commercial Real Estate Investors
The Mullin Group is a full service real estate team servicing Southern Ontario with highly trained specialists to provide the ultimate real estate experience. The Mullin Group has a division of leading agents that specialize in Commercial, Industrial and Investment Properties. Mike Mullin, Broker and Shane Mullin, Sales Representative have extensive experience and a proven track record to assist with all of your commercial, industrial and development projects. Mike and Shane are able to take a strong analytical and strategically aggressive negotiation strategy due to their solid understanding of real estate fundamentals. They are distinguished from their peers and competitors because of their understanding of real estate contracts and documentation, their custom research, and their attention to detail. As leading local industry professionals, they have the knowledge and expertise to apply the appropriate evaluation methods to properties to determine values in a dynamic, ever changing market place benefitting both buying and selling in the commercial realm. The Mullin Group can also assist in your development project through their extensive relationships with municipal planning departments, environmental engineering companies, specialty lenders and various aspects of the development process. Their vast experience with land acquisition & development, commercial/industrial leasing and sales, commercial investments such as plazas, multi-residential buildings, office & retail properties, subdivision development and new home sales will ensure smooth transactions.
The Mullin Group is part of the exclusive Royal LePage Commercial Canada Team. Royal LePage is the fastest growing commercial real estate brokerage in Canada with one of the largest referral networks from coast to coast.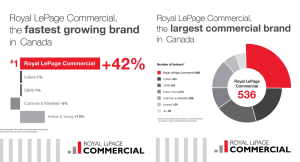 Not all Real Estate Agents are created equal. These are the Top 5 reasons of why you need to work with a Commercial Realtor®:
Save Time:  The Commercial Realtor® does the bulk of the work and allows you time to run your business
Save Money:  A Commercial Realtor® is a top negotiator and can spot troublesome costs and hidden fees, ultimately saving you money
Listing Access:  Commercial Realtors® have access to listing databases that the general public do not have access to
Market Knowledge: A Commercial Realtor® will weed out the bad deals and present only options beneficial to you and your business
Network of Contacts: A skilled Commercial Realtor® will have a well-connected network of contacts and resources that you typically would not have access to
What Sets Us Apart
Extensive cumulative experience in commercial real estate
Expert negotiating skills
State of the art marketing materials
Local affiliations with municipal planning departments
Ability to assist in environmental audits
Relationships with proven & qualified lenders
Comprehensive list of contacts with commercial, industrial, investment and development portfolios to help find the right buyer and seller for your property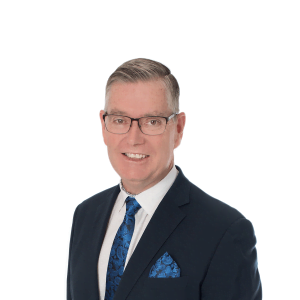 Mike Mullin is a well-known ICI Commercial REALTOR® within the Royal LePage Network and has extensive experience in land development and land acquisition.
Mike has consistently ranked in the top 1% in his trading area. This can be attributed to his expertise and professional dedication, and his extraordinary database of established contacts. Mike applies more than a decade of acquired skills, including comprehensive needs analysis, targeted site selection and leveraged lease negotiation. Throughout his career, Mike has maintained professional integrity and proven results, which have garnered many valuable, long-lasting client relationships. Mike is a member of RECO, TREB, and OREA.
Shane Mullin is an accomplished professional in the Orangeville Commercial Real Estate industry. He has acquired the necessary expertise to effectively represent his clients in their search for the perfect property. Shane is well-versed in the local market, knows all the options available, and is capable of negotiating the best deals. He is friendly and approachable, and takes the time to ensure all of his clients' questions and concerns are addressed. Shane is a great asset to our commercial real estate team, and is sure to help his clients find the perfect property quickly and efficiently.