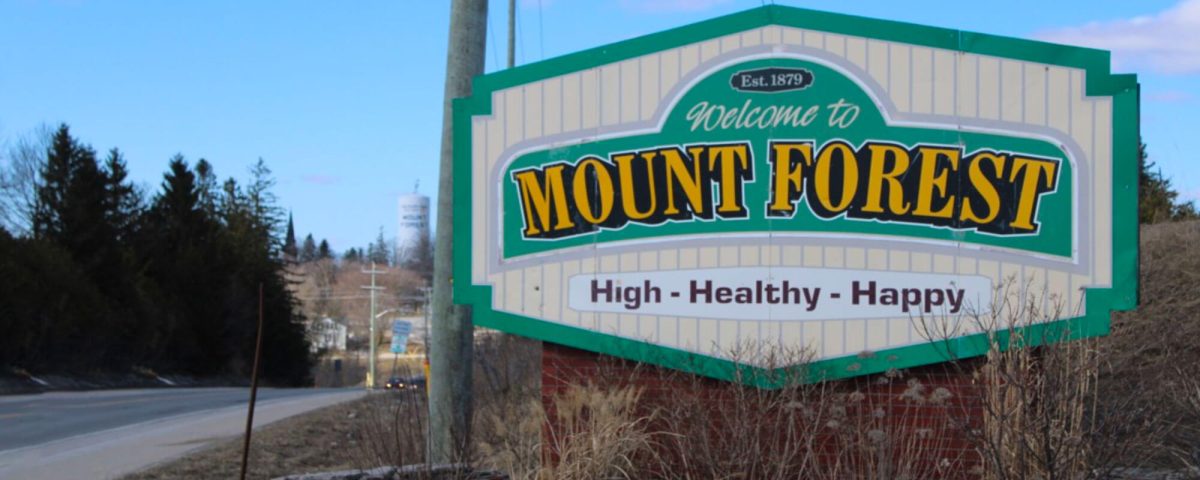 As real estate agents who specialize in Mount Forest Real Estate, let us show you the houses for sale in Mount Forest and why it is the perfect neighborhood to call home.
Mount Forest is a beautiful riverside city in Southern Ontario, near the headwaters of the South Saugeen River.
With the construction of the Garafraxa Colonization Road in the 1840s, running from Arthur to Georgian Bay, land was set aside along the river for the settlement. By the 1850s a post office had been established and the village began to take shape. The new town was originally known as Maitland Hills, due to a miscommunication leading the developers to believe they were on the Maitland River system.
A stunning part of Wellington County, Mount Forest is located in the most ideal place. With the South Saugeen River running through the heart of town, and an abundance of trees throughout the downtown core as well as the residential streets, Mount Forest is a truly lovely place to call home.
Ever growing, the city of Mount Forest has seen an unprecedented spike in growth in recent years. Even with the population climbing, it remains comfortably under the five thousand mark, keeping it a small and tucked away little slice of rural heaven. This hidden gem of a town is proud of its rich history and stunning architecture. One such building is the old library, built in the early 1900s with a grant from well-known philanthropist Andrew Carnegie, it is the jewel of historic downtown Mount Forest.
Mount Forest Real Estate
Offering a strong mix of country acreages, farmland, and in town single family homes for sale, Mount Forest has it all. Whether you are looking to escape the city, or simply want a peaceful small town home, you are sure to find it in Mount Forest.
Situated on the South Saugeen River, this town offers an abundance of waterfront properties for sale. Find your dream home, or a summer cottage, and enjoy riverside living. The South Saugeen River is perfect for canoes, kayaks, and outdoor enthusiasts. Because of the incredible fishing, the region attracts avid fishermen looking to hook some bass, trout, and musky.
With plenty of space and new developments planned, Mount Forest is growing and expanding. Get ahead of the curve and invest in the booming Mount Forest real estate market today. Speak with one of the Mullin Group's experts to begin your search for your dream home or the perfect investment property.