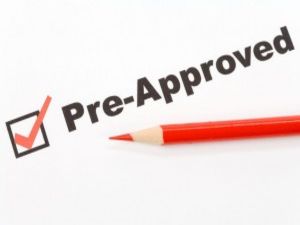 When beginning the exciting process of purchasing an Orangeville home, it is in your best interest to get pre-approved. This should be your first step! Pre-approval will give you an idea of your realistic price range and will ensure that you only view homes that you can afford, which will ultimately save you a lot of time. Being pre-approved will better prepare you for when you're ready to put an offer on a home, you'll be able to act quickly and confidently.
Pre-approval will give you an idea of how much your monthly payment will be and how much you're required to put as your down payment. This will help you manage your finances and better prepare you for when the time comes. Today's real estate market is hot and unpredictable. Many homes go into bidding wars, and leave very little power to a Buyer. Being pre-approved gives you an advantage in these multiple offer situations as you will have solid financial back up which will signal to the seller that you are a serious buyer and won't have difficulty in arranging financing.
Getting pre-approved through a financial institution is free and it does not commit you to one lender. Being pre-approved guarantees that the mortgage rate you are offered at the time of pre-approval is locked in and won't change for usually 120-160 days. If the rate increases while you are still looking for your dream home then you will be protected. Alternatively, if the rate decreases, your lender will honor this reduced rate for you!
Give us a call and we can recommend some very reputable mortgage brokers in the Orangeville area!