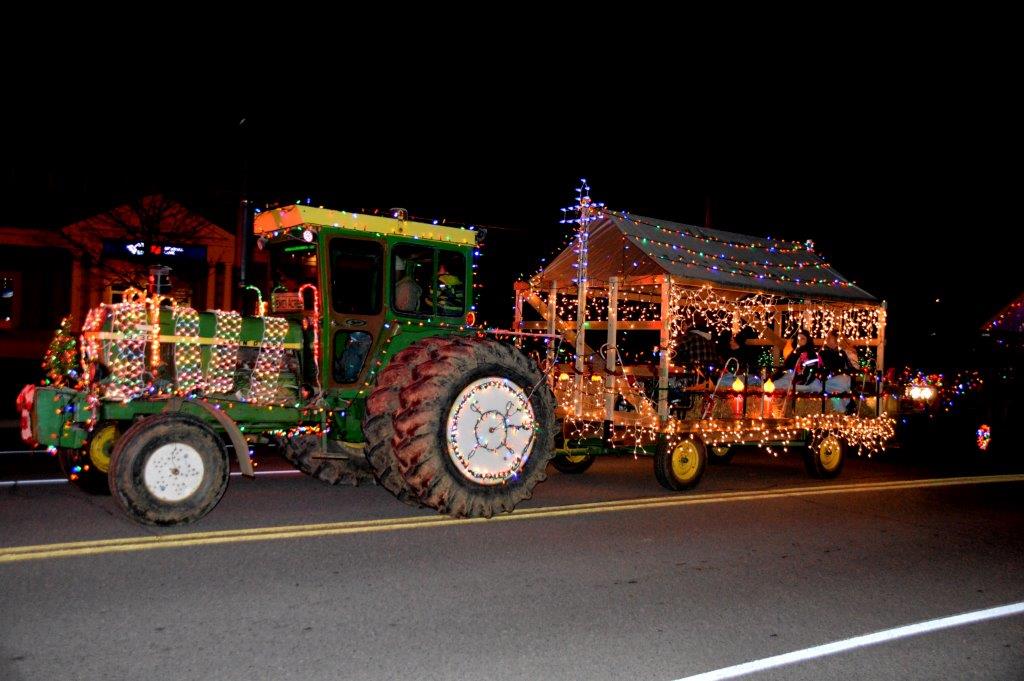 When it comes to Christmas festivities in Orangeville, you won't be disappointed by the amazing lights, parades and festivals.  There is so much to do; so if you are looking for something to do this holiday season, check out these events that great for all ages!  The little ones will love them and the parents will too!
From November 3rd, 2018 until April 20th 2019, is the Orangeville Winter Farmer's Market.  This indoor event has baked good, locally-raised meats, arts and crafts, local seasonal produce and much, much more!  This event runs every other Saturday, from 9 am until 1 pm at the Orangeville Town Hall Opera House.  Come shop locally!
Kick off the festive season with the Moonlight Magic & Tractor Parade of Lights. There is so much to see and do; face painting, great holiday shopping and horse drawn carriage rides are just to name a few.  Gather around a giant Christmas tree at the Orangeville Town Hall at 7 pm for the official tree lighting ceremony to welcome the Christmas season.  At 7:40 pm enjoy live entertainment with a dance presentation by Academy of Performing Arts; followed by David Nairn reading the famous story, Twas the Night before Christmas for the children to enjoy at 8 pm.  Finish off the evening with the Tractor Parade of Lights and of course, a visit from Santa! This very popular community event is held on Friday, November 16th, 2018. The event runs 6 pm through 9 pm at the Orangeville Town Hall. Bring the kids, they will have a great time!
On Saturday, November 17th, 2018, is the 3rd annual Maples Christmas Market hosted by the PTA.   This event is the perfect place to pick up gifts for those on your Christmas list while supporting local vendors.  There will also be baked goods and a silent auction for you to enjoy.  The market runs 9 am through 1 pm.  Stop by, enjoy some shopping and show support to local vendors.
Also on Saturday, November 17th , 2018 Santa has invited you get bundled up, grab a cup of hot chocolate and head out to watch the Kin Club Santa Claus Parade. The parade will get started at 4:30 pm at the Orangeville Mall and will head south on First Street across Broadway and end at Rotary Park.  This year's theme is Musical Magic!
Next on the Christmas list is the famous Christmas in the Park.  This amazing event is held at Kay Cee Gardens.  With more than 50,000 lights to see, this is definitely one of a kind spot!  Christmas in the Park officially opens on December 1st, 2018 and runs through December 31st, 2018. This park is open every evening from 5:30 pm to 10 pm and is also pet friendly!  Stop by to see these amazing light displays!
Also, keep your calendars open for your pictures with Santa Claus at the Orangeville Mall.  Dates have not been posted yet but keep your eyes peeled!
With the hustle and bustle of everyday life, take time with family to enjoy this beautiful time of year. Orangeville will not disappoint when it comes to winter festivals, attractions and charm.  Come on out and enjoy them!