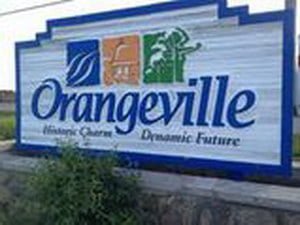 We are very fortunate here in Dufferin County. There is so much to see and do, right here in our own backyards. Whether you live right in Orangeville or close by in Amaranth, East Garafraxa, Mono or even in Shelburne.
If you enjoy walking, we got you covered. There are thousands of kilometres of trails, some as close as your doorstep, like the Town of Orangeville's trails. The hope is that this trail will eventually form a 15 km loop around town eventually linking the Town's trails to Island Lake, Monora Park and the Credit River trail.
Just outside of town, across the other side of Highway 10 you will find Island Lake Conservation Area. The Island Lake Trail has just recently been upgraded with the addition of the 1,500 ft boardwalk which now connects the North and South Shores of the Lake.
Monora Park is another great place to visit. Only a minute up Highway 10 in Mono Township. During the summer months the trails are a beautiful place to walk with nice areas to Picnic and relax. During the winter months Mono Nordic Ski Club transforms the trails into a highway of cross country ski trails, not to be missed if you're and enthusiast.
For those of you who prefer to stay protected from the elements, the Alder Street Recreation Centre offers the Triton Engineering Services indoor, walking track. The track is located above one of the facilities two ice rinks. 8.75 laps is equal to one mile.
There are numerous other trails to explore throughout Dufferin County. To get started visit the over to Hills of Headwaters to see all the wonderful hiking trails that the Hills of Headwaters has to offer, you will be glad you did.