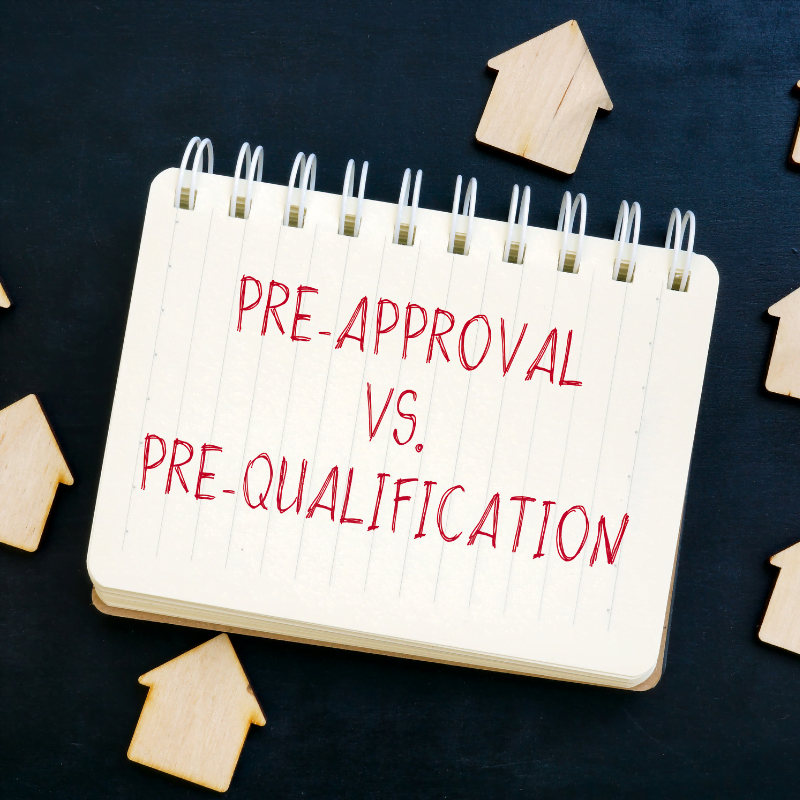 I remember when buying our first home there were so many unknowns to being a first time home buyer. Working with first time home buyers I realize nothing has changed; there are still many of us that are misinformed, or lack the information to help us make a decision.  And first time home buyers are not just "Millennials", they come in all ages. A lot of us only know the information we need to accomplish the task at hand; so if, we have never bought a home we don't truly know the process.  So I thought I would gather a little information to try and answer your questions or even the questions you didn't think to ask to give you what you need to know.
We have a First Time Home Buyer's Guide that we offer our clients.  It gives you an outline of things you need to know regarding the process. If you visit our website mullingroup.ca, you can have it sent to you.
It came to my surprise that I wasn't the only person that had no idea what my credit score was when getting ready to buy a house for the first time. Back in the day, I didn't even have a credit card.  I thought that was a good thing until I discovered I didn't have credit established at all. Building credit is important; maintaining credit card balances and paying bills on time are all part of building on your credit.
In order to know the amount you qualify for, banks use ratios to determine how much of your income would be used to pay down your current debt, if any. The two ratios used are GDS and TDS.
GDS means Gross Debt Servicing. Gross Debt Servicing is the percentage of your gross income that is necessary to cover housing costs.  Costs such as mortgage payment, property tax payment, and utilities.
TDS means Total Debt Servicing. Total Debt Servicing is the percentage of your gross income that is necessary to cover your housing costs plus any other existing debt obligations; such as credit cards, car payments, student loans, and personal loans.
I reached out to two of the mortgage specialist here in Orangeville to get some information to pass on to everyone preparing to buy their first home.
Joe Sammut at Mortgage Architects wanted to make sure everyone understood the difference between a pre-qualification and pre-approval.
A pre-approval is the most important step in the home buying journey; especially when you are looking to purchase your first home. Obtaining an approval before looking at homes is incredibly important; it lets you know exactly where you stand so that you do not fall in love with a home you cannot afford.
A pre-approval gives you confidence in your buying power and can simplify the initial steps in finding the perfect house. However, it is important to note that a pre-approval and a pre-qualification are not the same. A pre-qualification can be done personally on apps or websites and is only an estimate of what you can afford; and, it should not use it to make a purchase.
A licensed mortgage professional gives a pre-approval and involves a credit check, income verification and a review of supporting documentation. A formal pre-approval outlines your maximum purchase price, required down payment, carrying costs and interest rate – usually held for 90 to 120 days. It is important to know the difference between pre-qualification and pre-approval; so that you can start your home search with complete confidence.
I also had the opportunity to talk with Chloe Colella at Dominion Lending and she had some great information to share as well. She mentioned that there is a First Time Home Buyers Incentive that has been in the making since 2019; and should come in effect to help those in 3 of Canada's most expensive housing markets; Toronto, Victoria, and Vancouver. This would mean first time home buyers would be able to purchase a home up to 4.5 % of the household income up to $150,000 versus the current 4 % of the household income of $120,000 or less. We have attached more information regarding this incentive.  If you have any questions, we recommend reaching out to a mortgage specialist. It is important to be well informed before making any decisions.
Chloe also mentioned making sure you are prepared with all the information that will be needed for your pre-qualification.  Salary based employees need a letter of employment, two recent pay stubs and two years T4's if there are bonus/commission structure to your income.  Those that are self-employed need two years NOTICE OF ASSESSMENT, two years T1 Generals and two years of proof of business for yourself (bus. license, financials, etc)
On top of getting your pre-qualification, there are a few things to be aware of when it comes to your down payment. If the down payment is a gift from a family member, be sure to mention that as there are a few steps to go through to ensure everything goes smoothly. This is why it is so important to use a mortgage specialist that you have complete confidence in. Joe says, "Choosing a mortgage broker who is experienced and knowledgeable in the current market is also key.  They will be able to assist you in obtaining the best mortgage and financing to suit you and your family's needs. Be wary of Brokers or Banks who tell you that you are approved without doing a thorough review of your income, debts, credit history, etc."
Last but not least, it is also important to keep in mind sometimes you are qualified for more than you intended. Remember to consider the monthly costs before you purchase at the amount you are qualified. We can get a little distracted by what that number can get us and find ourselves "house poor". When buying your first home, remember it doesn't have to be your forever home. As your family grows or your needs change than you can look at selling when the time is right.
I hope this information is helpful, but please reach out to a qualified specialist. Ask your family, friends, and better yet your trusted Realtor for recommendations if you don't know anyone.
First Time Home Buyer Incentive Program – Dominion Lending
First Time Home Buyers – Dominion Lending