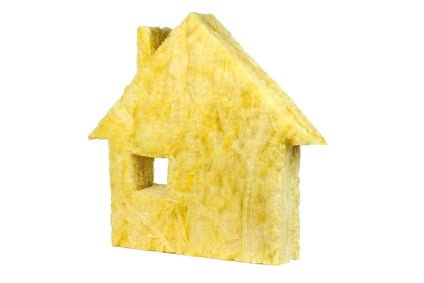 What's in your attic?  During the process of buying or selling your home in Dufferin County, you will most likely encounter a building inspection.  Whether you are the seller or the buyer, a building inspection is part of the process.  One of the items on the inspector's list will be to check the insulation in the attic.
An attic is something every house has but it's also a place that not many venture.  Insulation serves many purposes.  Yes, it helps your home stay warm in the winter and cool in the summer but did you know that it also prevents mold and helps with noise.  Insulation is rated by its R Value.  R Value is basically a measurement of how difficult it is for heat to flow through a certain thickness of material.
There are different types of insulation. Below are the ones we most often encounter here in Dufferin County.
Fibreglass – the pink stuff that most of us envision when we think of insulation, commonly used and readily available in home improvement stores and available in different R values.  It is the most common and generally the most cost effective method of insulating a house.
Mineral Fibre – it is brown in colour and often used between units where noise and fire rating are of concern.  It possesses less of an R value then the pink stuff. It's a good material to have installed in the ceiling of a basement apartment as it dampens sound and has a high melting point. It's moisture and water resistant and made from natural and recycled materials.
Spray foam – this form of insulation seems to be gaining popularity, there are 2 types; open cell and closed cell.  This form of insulation offers the highest R value and is poplar for exterior walls and attics.  It provides an airtight seal, energy savings, deters mold and has a long life span.
There are types of insulation that we no longer use, some that can be of concern should you encounter them.  Here in Dufferin County, we don't often encounter them but it's something we here at The Mullin Group, know to be aware of.  Having a reputable home inspector on your side is your second defense in ensuring there won't be any surprises down the road.
You may or may not have heard of vermiculite insulation – to envision what vermiculite looks like, think of the little bits contained within potting soil.  It's a loose substance, different from the other forms of insulation.  Vermiculite is a naturally occurring mineral that is absorbent as well as fire retardant.  Vermiculite was part of Canadian incentive program from 1974 through to the mid 1980's.  Unfortunately one of the mines that it was mined from contained termolite which is a type of asbestos.  Left undisturbed, there are no health risks; but, if you encounter vermiculite, it's best to consult a professional so that you can be properly informed.
UFFI, an acronym for Urea Formaldehyde Foam Insulation was another insulation promoted to homeowners in the mid to late 1970's as a financial incentive from the government.  In 1980 the insulation was banned.  It is estimated that over 100,000 Canadian homes contain it.  There is some controversy over whether or not it is as big of concern as it's made out to be however, is contained in all of our agreements of purchase and sale.  This article by Carson Dunlop is a great reference https://www.carsondunlop.com/inspection/blog/urea-formaldehyde-foam-insulation/
Some other links for your reference:
https://www.thestar.com/news/2007/07/21/uffi_clause_has_outlived_its_purpose.html
https://www.carsondunlop.com/inspection/blog/vermiculite-insulation/
We're here to help you with any questions and to connect you with the resources you need whether you are buying or selling, to help get you On The Move.