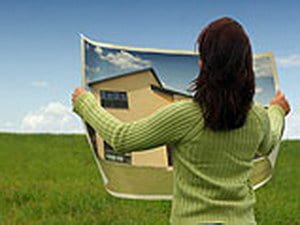 The thought of buying a newly constructed home in Dufferin County can at first seem exceptionally thrilling, especially if you are moving from a large metropolitan area like Toronto into the bucolic beauty of Dufferin County. However, before you begin selecting the dining room drapes, the following are just a few things to consider before you embark on your quest to take your pick of new Dufferin homes.
Know The Area – If you are ready to leave the hustle and bustle of a city like Toronto, Dufferin County will be a pleasant change of pace. This gorgeous area, located just about 75 km NW of Toronto, is comprised of eight towns and townships, the largest being the county seat of Orangeville. In Dufferin County you'll enjoy hiking, snowmobiling, beach and picnic areas, cycling, horseback riding and more, all in close proximity.
Familiarize Yourself – This simply means that no matter which town or neighborhood you choose, it's important to get an idea of resident expectations. Attend community gatherings to meet your neighbors and tour the local schools if you have children. Research and plan to obtain whatever licenses or permits you may need for any additional site construction you plan on doing, such as building a deck or installing a pool.
Choose An Experienced Dufferin County REALTOR® – Experienced agents can help walk you through the process of buying a home that's just been constructed so that you don't make simple mistakes that may lead to larger problems later on. With a vested interest in your success, your chosen agents can make suggestions regarding offers and help you negotiate with the builder on things pertaining to the home you may want changed before you move in.
To have as relaxed home buying experience as possible means a lot of work put in before you ever make an initial offer. As long as you begin the process with as much research and knowledge as possible, with a dedicated Dufferin or Orangeville Area REALTOR® to lend a hand when you need it, your overall satisfaction once you are moved and settled in all the more sweeter.