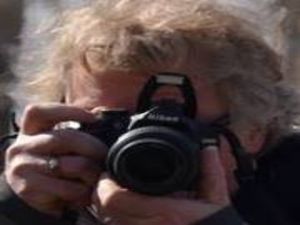 The Orangeville Lions held their annual Home and Garden Show at the Agricultural Centre from Friday, April 1 to Sunday April 3. This annual event is free to the public and has attracted thousands of visitors. This year marked the 20th anniversary of the Home and Garden Show which was sold out and according to several Lions it was the best show ever in terms of the quality of displays and the number of visitors.
The Lions Home and Garden Show offers a great opportunity for the visitors to start considering spring and summer projects. A small sample of vendors included landscapers, equipment rentals, lawnmower sales and repairs, windows, water softeners, flooring and professional services such as real estate.
The show wouldn't be complete without visiting the Lions food booth to enjoy their world famous hotdogs smothered in fried onions! Plus there were numerous other vendors offering candy, popcorn, fudge, honey, butter tarts and a host of other choices.
What is unique about this show is that the Lions offer free parking and admission plus an opportunity to win a door prize. Majority of the vendors were also offering free draws and/or Home and Garden Show discounts. In the food court the Orangeville Lions also offered tables for not for profit charitable organizations such as the Grand Valley Lions who were selling their annual ducky race tickets.
I personally took well over 200 pictures trying to capture the enthusiasm and excitement of the crowd. If you didn't attend this year's show be sure to make an effort to go next year. Trust me, you won't be disappointed.
Orangeville Home and Garden Show
[metaslider id=494]