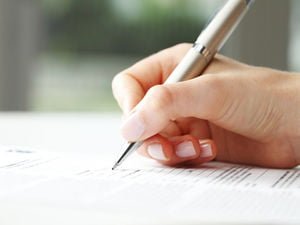 When you are buying or selling a property, many people simply look at the price and gauge the merit of the offer on what the number tells them. I think we are all aware that the price offered on a property is a very important component to the successful completion of the sales process. However, it is our opinion that it is not the only factor that should be considered when reviewing an offer.
Whether you are the buyer or seller, it is important to take note that a well-balanced offer is much like four legs on a stool. If all 4 legs are equally strong then the stool remains solid and a great method of support. If one or two of those legs are weak, there is opportunity for the stool to fail and nobody wants to be in that position. We believe that the four components, or legs, of a well-balanced offer are equally as important. Those components are price, closing date, deposit and of course the conditions.
All sellers are looking to secure the most money for their property. But an important part of the process is to be aware of what comparable properties in your area are selling for. If the comps tell you that the last three or four similar properties in an area have sold for $500,000, in almost all cases it's unrealistic to expect to sell you property for $600,000 unless there are significant attributes with your property that support this number. Your real estate agent is a fabulous source to assist you in determining a fair and realistic expectation of price.
If buyer conditions are just unrealistic, then price becomes less of a factor. Perhaps there is the sale of a buyers back up property that is overpriced or they are trying to sell the property privately and it may never sell then the potential for your sale will not firm up and all that you have done is waste time and emotions on an unrealistic opportunity. Again you real estate professional is there to coach you.
It's important to try and coordinate your closing date before you launch your listing. If you have purchased another resale home or a new home from a builder, a poorly selected closing date can create significant costs because you are delayed in getting into a new property. Costs may include a short term rental, bridge financing, two moves instead of one or staying with family or friends.
Talk to your realtor about deposit amounts. If a buyer purchases a property with a smaller deposit and there are issues at closing, there may be a temptation to walk away from the purchase and give up the deposit. If there is a significant deposit, the buyer is obviously going to be more committed to complete the transaction, even if it requires delaying the closing.
And finally, some words of advice. Many brokerages in our Dufferin, Wellington and Peel have recently gone through a rash of offers that were scheduled to close July, August and scheduled into September that may not close because buyers have paid more to purchase the home than the lending institution feels the home is worth. And at the end of the day if the bank doesn't feel the home appraises out correctly, they will not lend the funds to close the home. Make sure your real estate professional know the right questions to ask when you are in the middle of negotiating the sale or purchase of your home. Although the temptation exists to take the most money, a well-balanced offer will allow you to accomplish your real estate goals.