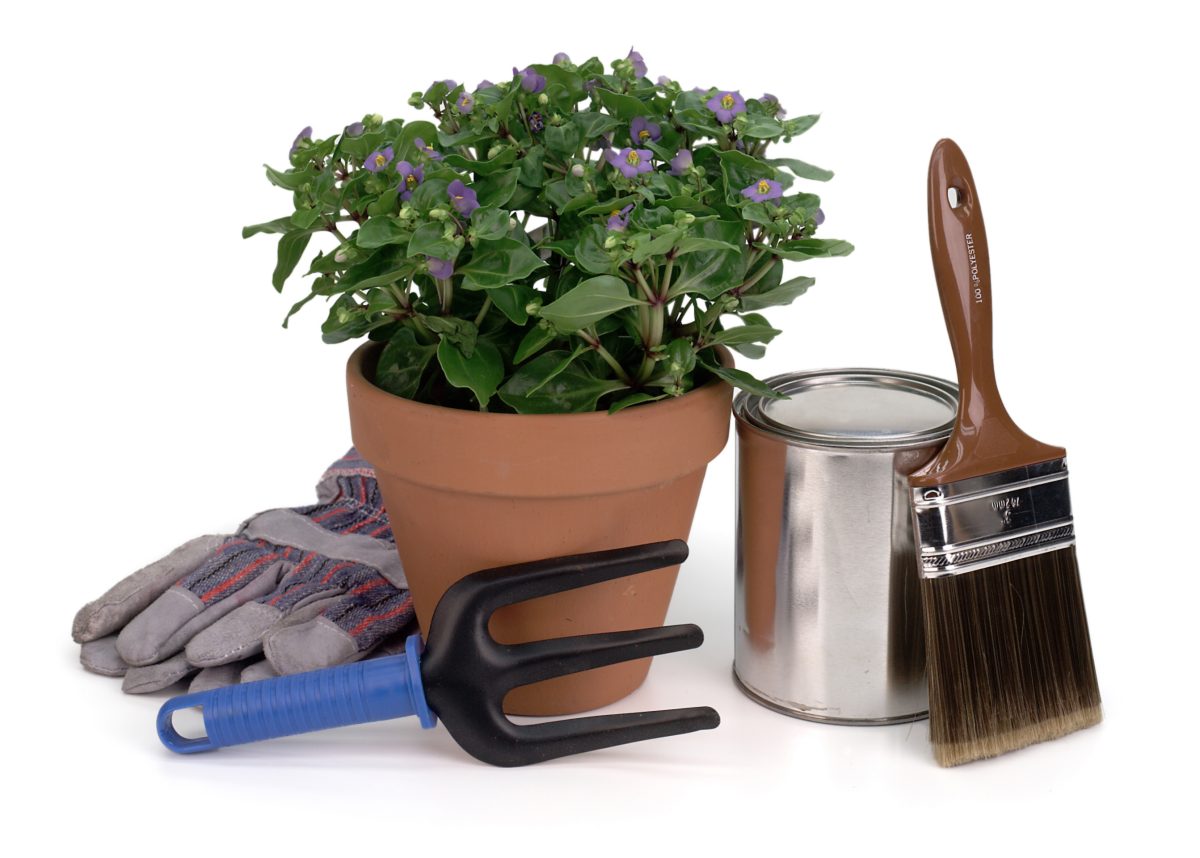 Have you ever said to yourself, "This place really needs a reno, but we can't afford it"?  As homeowners, we are always looking at ways to increase the value of our home but doing so is usually very expensive.  Here are 10 ways that homeowners can increase the value of their home without breaking the bank.
Update the Kitchen – The kitchen is the heart of the home.  This is the place where families spend most of their time.  You don't have to spend a fortunate to make the kitchen look new again.  Start with replacing the kitchen faucet and light fixtures.  Choose fixtures that are brighter and more energy efficient.  Another thing that can be done fairly inexpensively is replacing the door handles on the cabinetry.  Depending on the size of the budget, you may want to make over the cabinetry by removing and replacing the doors, refinishing the boxes and painting the whole cabinet to make it look new again.
Update the Appliances – This does not mean you have to run out and purchase new appliances.  Should your budget allow you to do this, it may be something to consider not only for esthetics but also making your home more energy efficient.  However, should your budget not allow for this, you could order new doors or panels for the existing appliances to get that cohesive look.
Update the Bathroom – Next to the kitchen, the bathroom will give you a good return on your investment.  Changing out the toilet to something more efficient won't only update your bathroom but also help with saving water; therefore, saving you money.  Change out the vanity to a new one with drawers allowing for more storage or a pedestal sink should you be working in a small bathroom.  If you have a tiled tub/shower that has dingy grout, consider replacing it to give it a fresh look or maybe consider a prefabricated tub/shower surround that can go right over existing fixtures; it improves the look of the room and requires less maintenance.
Storage – This is something that we all need and with growing families is something that you run out of quickly.  Older homes tend to not have as much storage as newer homes.  Try adding storage systems or closet organizers to storage spaces and closets.  This will help you keep organized and improve the function of any storage area.
Add a Room – Does your home have an office?  The only reason it may not be considered a bedroom is because it doesn't have a closet.  You can purchase wardrobes at local hardware stores or make a custom one yourself.  Adding this to the office space helps with functionality but not only that, you have also just created another bedroom!
Mechanics – All homes have their issues at some point in time whether it is electrical or plumbing.  Make sure to hire professionals to take care of any issues you incur.  After all this is your home and you want to make sure that it is safe for not only you but your family as well.
Flooring – Replacing worn carpets or rugs.  There is nothing worse than stained and smelly carpets or rugs.  When selecting flooring, consider the purpose of the room as well as choose neutral colours.  Choosing neutral colours allow you to change the décor in the room without having to worry that it won't go with the flooring.  Depending on your selection, it may be something that can be a DIY project on the weekend.
Lighting – Update light fixtures.  If you have a flush mounted light in the dining area, consider changing it out for a chandelier.  This will be a statement piece in the room.  It can be done fairly inexpensively depending on your choice.  Having good lighting can brighten up a dark room.
Front Entry –The front entry is where you are welcoming guests into your home so you want to make it more visually appealing.  If you have an older front door, you may want to consider replacing it.  It will not only add value but help save on heating costs.  A less expensive option is to give the door a fresh coat of paint; add a new handle set to complete the look.  Some homeowners choose to add a punch of colour to their home and this is the perfect spot.
Curb Appeal – We all know that this is the first impression of your home.  Having an uncut lawn, overgrown gardens or no gardens at all can make your home look worn out and unloved.  Creating curb appeal can be done with a little sweat equity.  When it comes to gardens, consider the climate you live in.  Your local Orangeville greenhouse would be more than happy to recommend plants that would be most suitable for where you live and the kind of soil you have.  Consider using perennials for your garden as they are low maintenance because they come back year after year.
In the end it's our decision as homeowners to take care of and maintain our home.  If you can increase the value to one of the most important purchases you will have without having to break the bank doing it, why not?  Putting a little sweat equity into your home won't only make you feel good when you stand back and take a look, but will pay off in the end.