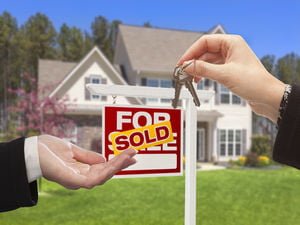 So you want to sell your Orangeville home. You want to sell it for the most money in the shortest amount of time and you want it all done for a discount. Bippty, boppity, boop! If only it were that easy.
You decide, after meeting with several agents, to sell your home with a salesperson who has agreed to take on this task for a reduced commission. This agent has also suggested the highest list price out of all the agents you interviewed. Sounds as if you're off to the races! Well here's some food for thought.
If this agent can't negotiate their own commission, how are they going to negotiate for you on the sale of your home? There's a whole lot more to the process of selling than how much you're paying in commission. A good salesperson should be able to net you an amount that will help offset the cost of commissions. Your salesperson will invest into the process of selling your home in multiple ways that could include the following; the services of a stager, photographer, videographer, unique marketing strategies, social media campaigns, tours and open houses, all to ensure your home gets sold for top dollar. The costs of these items are all taken on by your salesperson and many of these costs are incurred regardless of whether or not your home sells. If your salesperson is working at a discounted commission then you can be assured that these services will be cut accordingly.
Commission covers both the listing and selling salespersons pay. What this means is that this amount will pay the salesperson that lists your home for sale and the agent that ends up selling your home. Commissions are normally split 50/50 between these two parties. 50% goes to the listing salesperson and 50% to the selling salesperson. If the listing salesperson has discounted his/her commission they are either working for less (which means less dollars invested into marketing your home) or less money will be offered to the salesperson that sells your home. Although the salespeople who will be showing your home should provide their clients with all listings that meet their search criteria, we can assure you that there are many salespeople that would be sure to omit the listings that are offering a reduced commission, over those which are offering more.
When selecting who will sell your Orangeville home, there is a lot to consider and many may make the mistake of deciding based on the salesperson who values their home at a higher value. Unfortunately, some salespeople will inflate what they feel the house is worth so that you decide to list with them over another salesperson. What's the harm you ask? Consider this…your home along with a few other homes is listed for $525,000. The other homes are similar in size to yours but they are superior with regard updates, features or perhaps location. A buyer salesperson will bring clients through your home as a comparison to a superior home at the same price. In other words, they will be able to use your home to sell them another home. " So, Mr & Mrs buyer, you've seen this lovely home priced at $525,000 but wait until I show you this house, also listed at $525,000 it has nicer finishes and many extra features that you're sure to fall in love with."
The first couple of weeks of marketing your Orangeville home are crucial. If your list price is too high, you'll miss out on potential buyers viewing your home, let alone making an offer on it. Eventually, after a price reduction or two, your home will sell. The downfall being that it may sell lower than it would have if it had been priced right from the beginning.
If your home did end up selling for higher than its value, you risk the house not appraising for the sale value by the bank during the appraisal process. This can result in unsuccessful attempts for financing from buyers end and even result in a lawsuit dependant on when the appraisal actually takes place.
These are only of a couple of the considerations you need to take into account when looking for the right agent to sell your home. Every agent is different, not all are created equally. Be sure to do your homework, speak to family and friends. Often times a referral from a friend or family member can lead you to a trusted REALTOR® and save you time, money and grief.