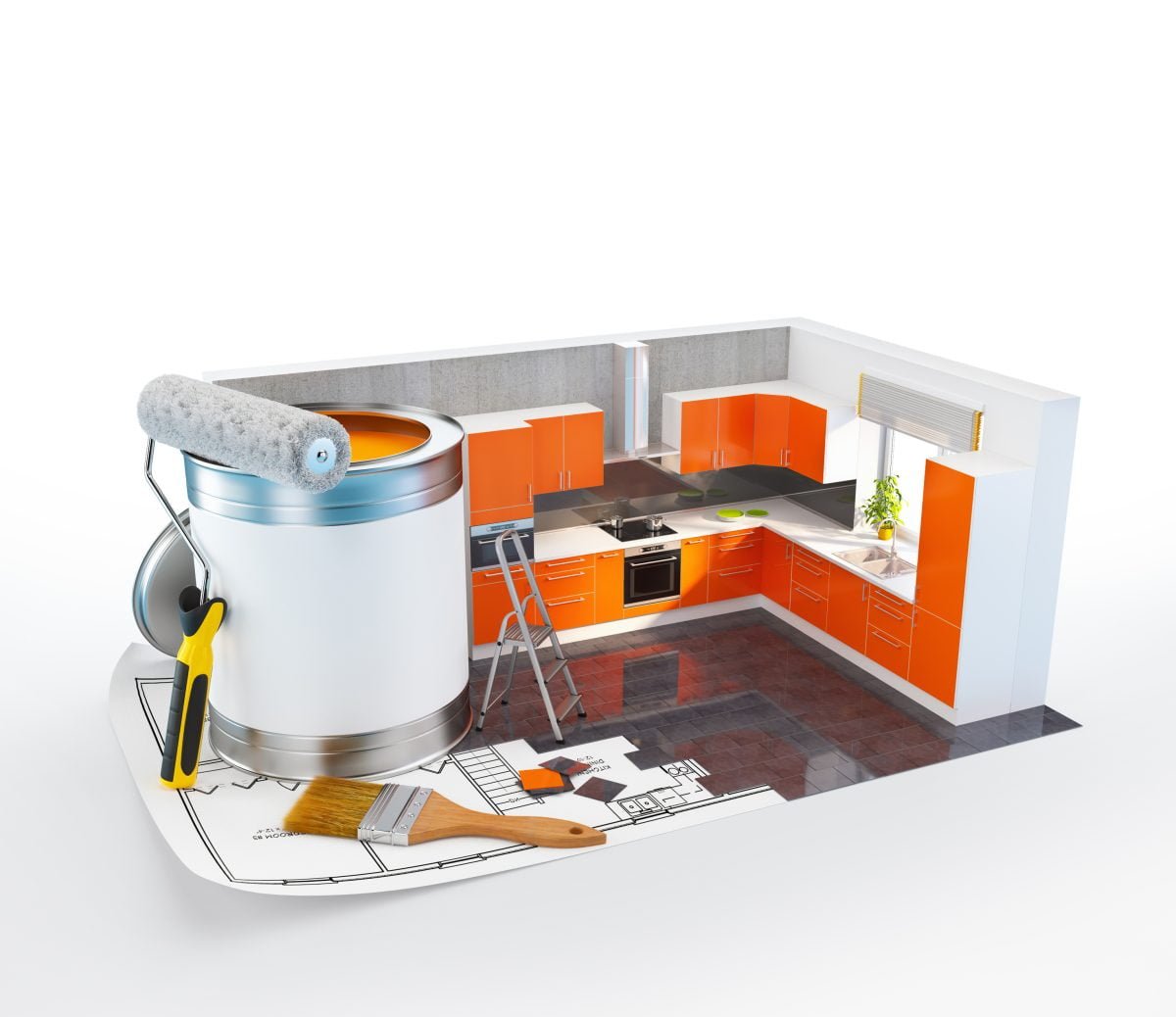 Are you looking for a few improvements ideas to help increase the value of you home without straining your budget?  Well, look no further!  I have provided a list of 3 ways that are guaranteed to improve the value of your home.
1 Paint
You can't beat a good can of paint when it comes to making an affordable improvement to your Dufferin County home. A $50 can of paint can transform a space from dated and dingy to modern and fab! Be careful though, if your intent is to prepare your home for sale, your colourful personality may have to step aside until you settle in your new home. Light, neutral earth tones are the safest bet when it comes to buyers. Brightening up the trim with a crisp white paint will add a sense of cleanliness to the final product. If it's in the budget, replace light and receptacle covers while you're at it. They will add a nice finishing touch to the space and are very inexpensive.
2 Flooring
I can't tell you how many times we go into homes for sale in Orangeville or anywhere for that matter and every room has a different flooring. I'm not talking carpet in the living room and hardwood in the family room kind of different. I'm talking where there is no flow. Perhaps the kitchen is ceramic, the living room is carpet, the family room is laminate or a bedroom level where all of the bedrooms have a different colour of carpet or a different type of laminate flooring and they are running in different directions. Gadzooks, just because it's on sale for 99 cents a square foot doesn't mean it's a good deal. Be careful not to go with something too trendy. When it comes to colours, stay neutral.   Try to avoid trendy new colours and finishes that may be out of style as quickly as they came in.
3 Kitchen Renovation
We hear it all the time, kitchen and bathroom Reno's offer the largest return on your investment. Let's face it; our kitchens are the heart of our homes. We cook there, eat there, the kids do homework there and all parties end up in the kitchen, well, at least the good ones. If you're looking to make an improvement to you Orangeville home that is sure to increase the value, the kitchen is where it's at. Kitchen renovations can be very costly but there are many ways to go about a kitchen facelift, if a full blown reno isn't in the budget.
Consider your existing cabinetry. If it's in good shape but just looking tired, consider having the cabinets painted or refaced. Sometimes even just replacing the hardware can make a world of difference. Changing out dated hinges and handles could bring your kitchen into a new decade, no offence 1980 but it's the 21st century. Although we all drool (hoping I'm not alone here) over granite and marble countertops, there are more affordable options available. Some of the laminate selections today actually require you to touch them to determine whether or not they are stone.
If there's room in the budget to go big, then go for it. Be sure to utilize the space well, using the height of the ceilings to capitalize on the extra storage space. Incorporate good lighting and consider how your family utilizes the space and work around that. It has to be functional as well as beautiful.
As always, we are here to help. If you aren't sure and need a second opinion, or even a first, give us a call.