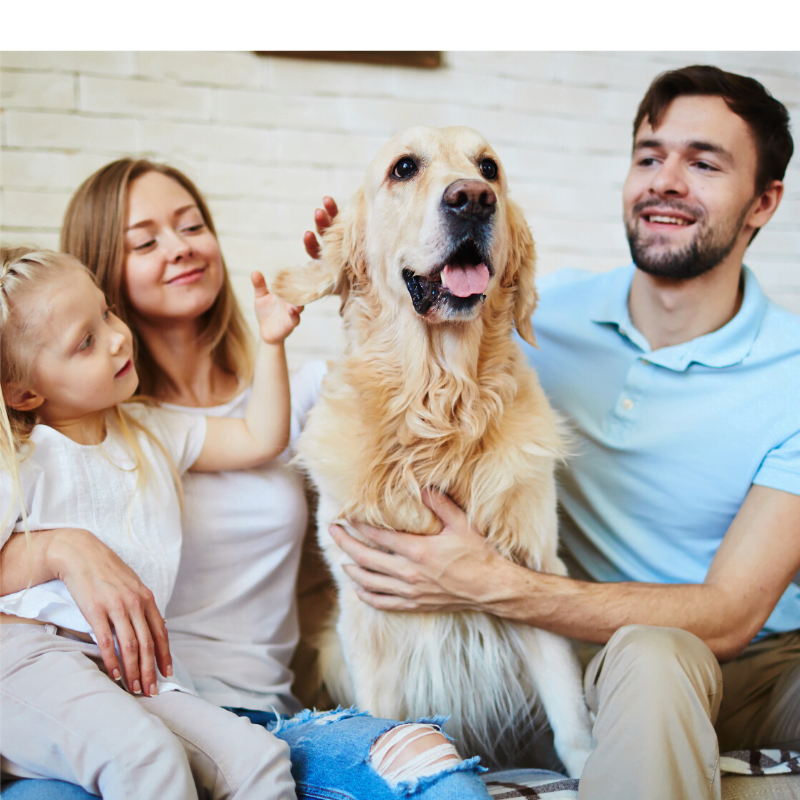 There are so many things to take in consideration when you are getting ready to sell your Grand Valley home, and your pets are one of them. Trying to make sure it's a smooth process for everyone including the family pet(s) can be very stressful.
Pet odour, dirt and damage can turn someone away before they even see what your house has to offer.  Pets can impact the price and time it takes to sell your home. Some buyers may be afraid of your cat, bird, snake, or dog; not everyone is an animal enthusiast. Having a caddy with all your cleaning products for quick accessibility may allow you to tackle the job more efficiently before a showing.
Calling in a professional cleaner is always a great option when prepping to put your house on the market. This is always something to consider if you have carpet anywhere throughout your house, as a clean carpet can make a space look and smell much more refreshing. Having a spot cleaner on hand for any messes will help to control any new stains. In addition to cleaning your house prior to listing, ensuring you're always on top of it will create less stress for showings throughout the week.
9 Tips to Help Sell Your Home with Pets
If your budget allows for it, arrange for a cleaner to come once a week or every two weeks until you're sold to help with the heavy cleaning and reduce some of your stress.
Make sure your pet is clean.  For example, if it's a rainy day, wipe your pet's paws off before they run through the house.  It helps keep the house clean and helps eliminate odours.
Replace damage caused by pet such as carpets chewed trim and any deep scratches on floors and walls.
Try to remove all signs of your pet, "out of sight, out of mind". Have pets removed by a friend or family member, remove any feeding dishes, pick up any toys they might have out and if needed a quick vacuum or mop up. Clean up any dog waste outside immediately.  Clean out litter boxes and cages/aquariums often and removed before showings.
Pets can also be a distraction for Buyers.  If the buyer is an animal lover, they may spend more time adoring your pets rather than looking at the home. Removing pets for showings will eliminate that from happening. Also reducing the risk of them getting out of the house.
If you don't have someone to help remove your pets prior to showings, finding someone to take care of them during the process will help keep the home clean, relieve some stress and hopefully sell your home quickly. *Leaving them in a cage is stressful for the animal and could cause an unwanted reaction if the buyers are too close. * you can be held liable for your pet biting someone while on your property.
Have your ducts cleaned to reduce the amount of pet hair/fur and dust in the air. Allergies can be the reason buyers don't stay in your home for the showing, and eliminating allergens will help.
Using a light scented fabric refresher on furniture, drapes and bedding is also a good idea. Be sure to use the right product so you don't offend anyone with strong smells mixed with pet odour. Have a family member/friend or your agent tell you if they smell any pet odours since we don't typically notice the scents in our homes.
Patch and/or repair the grass in any areas that have pet damage.
This all seems like added work to your already busy schedule; but, remember you are trying to be appealing to all buyers, even the buyers who aren't pet people.  If you are selling your home and have pets, asking your realtor for suggestions and even recommendations for services to get your home ready is a great place to start.