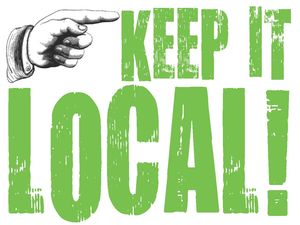 In the recent upswing of the real estate market we noticed a lot of out of town REALTOR's® coming to Dufferin County (Orangeville and surrounding area) with their buyers who we're moving up from the city. Some may think it's the logical thing to do, bring their out of town REALTOR® to help in their search. They sold your current home, they know you, you're comfortable with them and it's great knowing you've been taken care of. Seems logical to have them help you make your purchase even if it's in a different city or town however, there are some things you should consider. Does your out of town agent know the area intimately? Do they know about local neighbourhoods, schools and future development? Are they familiar with the local bylaws? If you're considering a rural area is the agent familiar with well & septic services. What about conservation authorities, agricultural and food production activities? Each community is unique and an out of town agent may not be familiar with all of the qualities and or concerns within a particular area.
A local REALTOR®  will not only have an intimate knowledge of the local area, they'll have experience working with other local agents. Knowing how particular agents operate their business, knowing whether you can rely on them and knowing whether or not they have good relationships with other professionals in the local real estate community can help ensure your entire experience will be enjoyable and most importantly, trouble free.
From mortgage professionals to contractors and everything in between, your local Real Estate Agent  has built relationships with other community professionals. These local preferred partners can be referred to you during the preparation and sale of your home, they can also be valuable assets while maintaining and improving your home in the future. An out of town agent may have a difficult time providing this service for you locally.
Prices vary from region to region and not knowing how the local market has performed could have you overpaying for your purchase. A local agent is an expert in their market, has access to the local real estate board, knowledge of local rules, regulations and bylaws and have the ability to advise you. This can end up saving you time, money and remorse.
We here at The Mullin Group take great pride in servicing our clients within Dufferin County and the surrounding areas and if you're considering a move out of our area of expertise, it would be our pleasure to refer you to a trusted REALTOR® in that area. We have an extensive list of other trusted real estate agents throughout Canada and will match you with a professional sales representative who is a leader in their local market.