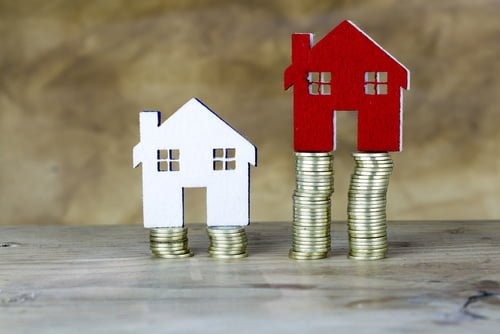 We buy homes to house our families but we also buy them as an investment.  Historically, real estate has been a good investment, appreciating over time.  Up some years and down some others but over the long term it has served many people well.  There are different ways in which our homes can appreciate.
Passive Appreciation.  This occurs when the value of your home increases over time without you making any major improvements.  It's an unearned increase.
Active Appreciation.  This occurs as a direct result when you make improvements to your home.  Putting in a new kitchen, renovating a bathroom, anything that has a direct effect on the value of your home.
Appreciation is a great thing, especially when you go to sell your Orangeville home.  Gaining value provides you with more money in your pocket at the end of the transaction; but, what if you're not selling your home, how can the increase to the value benefit you?
If you're looking to come up with some extra money to make a large purchase, perhaps buy a car, put a child through university, or buy an investment property; whatever the case may be, appreciation in the value of your home could be your ticket.  By approaching your mortgage broker or financial institution and providing them with your current financials, they can have your home appraised and you could be eligible to borrow up to 80% of the value of your home.
What is loan to value?  Let's say you own your home and you paid $400,000 for it and you have a $200,000 mortgage.  This represents a ratio of 50% loan to value.
Whether through passive or active appreciation, your home's value will increase over time.   As you continue to pay down your mortgage the equity you have in your home goes up.  This, along with appreciation, will allow you to borrow against your home.  You can do this with a Home Equity Line of Credit (HELOC).  The loan is secured against the value of your home.  By speaking with your financial provider you can find out what options they offer with regard to repayment.  Some HELOCs provide the option to segment the amount borrowed.
Appreciation along with a number of other factors such as time, location, and local market conditions can increase your home's value.  Real estate is a great investment; it houses your loved ones and can allow you to generate passive income.  It's good over the long term as it increases in value and can be a part of your overall strategy to build wealth.