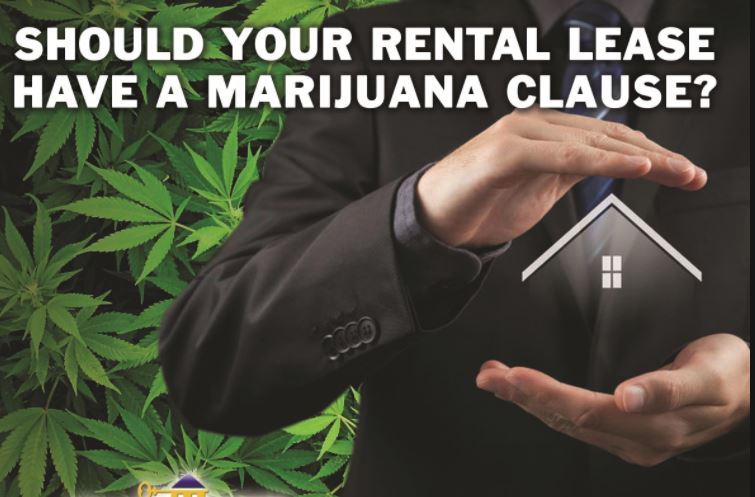 In July of this year, the federal government has legalized the "recreational use" of marijuana. So where does that leave Orangeville landlords who have single or multi-unit rental units. There are two potential issues that Orangeville landlords will need to be aware of. One is the recreational smoking of marijuana in the tenant's unit and the other is the potential growth of up to four plants per adult person in the tenant's unit. Truth be told, at this point in time, landlords are between a rock and a hard spot.
So here is how the legislation appears to be unfolding. Individuals will not be able to smoke marijuana in any public or work place. That means that more often than not smoking will occur in one's own home or rented unit. It has been suggested that medical marijuana can be used anywhere that cigarettes are smoked.
Because smoking marijuana has been illegal to this point, it has not been an issue for Orangeville landlords. If a tenant was smoking, the landlord could simply call the police or confront the tenant direct and ask them to cease the use. Landlords want to be able to change existing tenant leases to prohibit the use of marijuana in their rental units. This type of change is currently not supported by the landlord-tenant act for pre-existing lease. This means that if an existing tenant who has a lease in place wants to smoke in their unit, they can. It appears that landlords may be able to exclude the smoking of marijuana in new leases, much like they attempt to do with cigarettes. But as experience has taught us, enforcement of this type of a restriction can be virtually impossible. Some marijuana users are suggesting that if landlords are able to prohibit the use of marijuana in their rental units individuals may have no place to smoke.
There are some significant issues that can result from the use of marijuana. One of the issues is smell of marijuana second hand smoke and how it might impact other residents of a multi-unit building as a result of migrating from one unit to another. Other tenants may have allergenic issues related to smoke, may have young children or may just have a strong personal anti-drug stance. In some instances where marijuana has been prescribed for medical use, edible marijuana products are an option that can be considered as it doesn't have the same negative impacts to other tenants or landlord property.The other issue that concerns landlords is what type of costs are going to be incurred when a tenant who smokes marijuana moves out of a unit and the land lord needs to be cleaned and prepared for the next tenant. It is estimated that to properly clean floors and walls to remove the odor of residual marijuana it will cost upwards of $5,000 per 2 bedroom unit. The questions that landlords are going to ask are who is going to be responsible to bear these costs.
The laws that will be coming into effect in July 2018 will also allow individuals to grow plants in the home. Growing marijuana in a rental unit may cause more problems than marijuana smoking. Some things to be concerned about are excessive humidity, electric hazards due to over loading of panel, strong pungent odor and potential issues with insurance companies and the landlord's mortgage company.
When the dust settles and Orangeville landlords find out what rights they are entitled or not entitled to, they will need to know exactly what this new series of rules and regulations will mean to the bottom line. If an invest property ceases to be a profitable investment we may see a huge exodus from this market by investors.