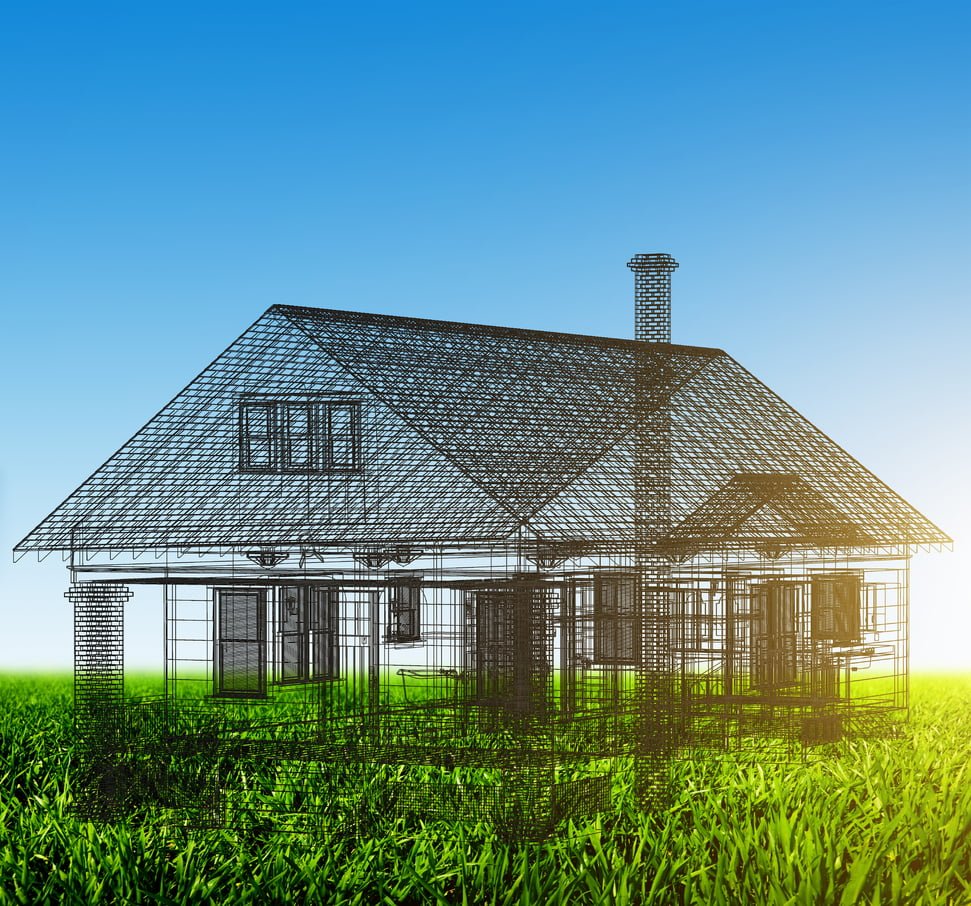 At one point or another in every person's life we have had the thought about what it would be like to actually build your dream home from the ground up.  Likely the most important step of the process is finding the perfect property!  There are many things to consider when you purchase that vacant lot.  You have heard the term time and time again in reference to real estate.  Location, location, location.  This is critical when it comes to investing your hard earned dollars in the next chapter of your life.
Experience in Dufferin, Peel and Wellington has taught us that one of the first steps that someone needs to take is to insure that the property they own or are considering purchasing has the correct zoning to allow you to build the home you want.  Townships have different requirements and different zoning "codes" that they use to determine what they will allow you to do with a piece of property.  Make sure that your property is conducive to allow you to build the style of residence you want.  If you want to build an outbuilding, shop or detached garage, make sure the zoning allows for this.
A smart idea if you're considering buying a property is to have a "due diligence" clause written into the offer which gives you a conditional period to meet with the township the property is located in.  Whether it's Amaranth, East Garafraxa, Mulmur, Melancthon, Caledon or any other township, you will need municipal approvals.  Meet with the planning department and get your confirmation of approvals in writing.
And then there is the discussion regarding conservation authorities.  I have heard it said before that the conservation authorities have more power than the good lord himself.  The next step you need to take is to determine if any of the property you are hoping to build on is impacted by the local conservation authority.  If the conservation authority does have jurisdiction, then you need to call them and set up a meeting to review the property and your plans to build on it.  Ultimately, the conservation authority has the final say in what can or can't be built, so be nice to them.
Make sure you do some basic research on the property you wish to build your dream home on.  Is the road paved or is it a dirt road?  Dirt roads will typically slow traffic down past your new home but most people do not want to be driving their new BMW or Porsche down the gravel road.  Are there windmills in or scheduled to be built in your back yard?  This could impact the resale value of your home.  What about snow removal?  It sounds like a simple question but make sure you have year-round road maintenance.  Some townships don't service all roads all year long.   Is your lot treed or wide open?  There are pros and cons to both. What about your proximity to your neighbours?  Are there farming operations or gravel pits in close proximity?  The worst day of the year is when your next door neighbour, who runs a large pig operation, decides to spread manure.  Lots of things to consider.  Don't be shy to give us a call.
Some other things you want to consider are septic and water.  You will need to insure you will have water coming into your home and a place for the water to go once you flush the toilet.  Some properties will have excellent water 20 ft below the ground and some will have water 220 ft below the ground.  That makes a huge difference in costs.  There are a multitude of different septic systems available.  The township and the conservation authority may have some direction for you on what type of system they will allow you to install.  Again this can have a large impact on your building costs.  Remember that we are experts in rural properties and are always here to assist.
At the end of the day there are many factors to consider.  Our recommendation is that it is critical in your process that you use a realtor who is familiar with the geographic location you want to purchase your property in and equally as important, make sure they understand the process and pitfalls of purchasing land.  Unfortunately not all real estate agents are created equally.  It's your dream home.  Protect yourself with qualified, professional knowledge.  Give us a call.  We are here to help!  As we like to say in our office "buying or selling, avoid the yelling".  Wishing you all the best in your adventure.