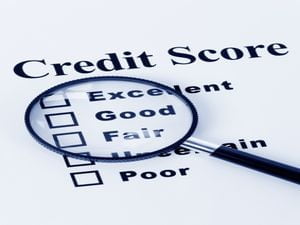 With all the news about real estate in the marketplace, it has never been a better time to purchase a home. As with much of southern Ontario, Orangeville and Dufferin County is experiencing exception growth and all indicators are pointing to continued growth being driven by increased demand for homes in the area. Recent provincial changes may tend to cool down this growth but the consensus in the real estate world, is that housing pricing growth will stabilize but not "correct".
When we look to purchasing a home, all lenders review your credit history and your "credit score" to determine if they want to lend money or not. Your score is a major determining factor as to whether a mortgage broker will go to an "A" lender (conventional banks) or a "B" lender (alternative lenders).
If your credit score is 650 or more brokers will typically stream you to an "A" lender. "A" lenders will typically lend you a greater percentage of money (loan to value ratio) at a better interest rate. If your credit score is less than 650, brokers will typically stream you to a "B" lender. "B" lenders will typically have a lower loan to value ratio and they will typically charge a higher interest rate because the credit score indicates there is more risk to the mortgage.
Many times, people aren't aware of their credit scores until they are actively pursuing a home for purchase. If you do find a blemish on your credit score,it is suggested you work with a lender to work towards cleaning it up and wait patiently until the credit bureau picks up on the update. It sometimes will take 3 to 6 months. Lenders will also look at credit payment history so even though you clean up the blemish, it may still take some time to properly position yourself.
So the message here is three fold. At all costs protect your credit score. Make sure that no unauthorized individuals have access to your social insurance number. Do an annual check-up on your credit score. Something as simple as refusing to pay a cellular bill or having a history of late payments on a utility bill can have a very negative effect on your score and many times we don't consider the consequences of these actions. Most importantly, if you find out there is something tied to your score that is negatively impacting it, work with a lender you trust to get it resolved. We have a list of reputable, trusted lenders here in the Orangeville and Dufferin Area that would be happy to work with you.
It's your credit score. Protect it.