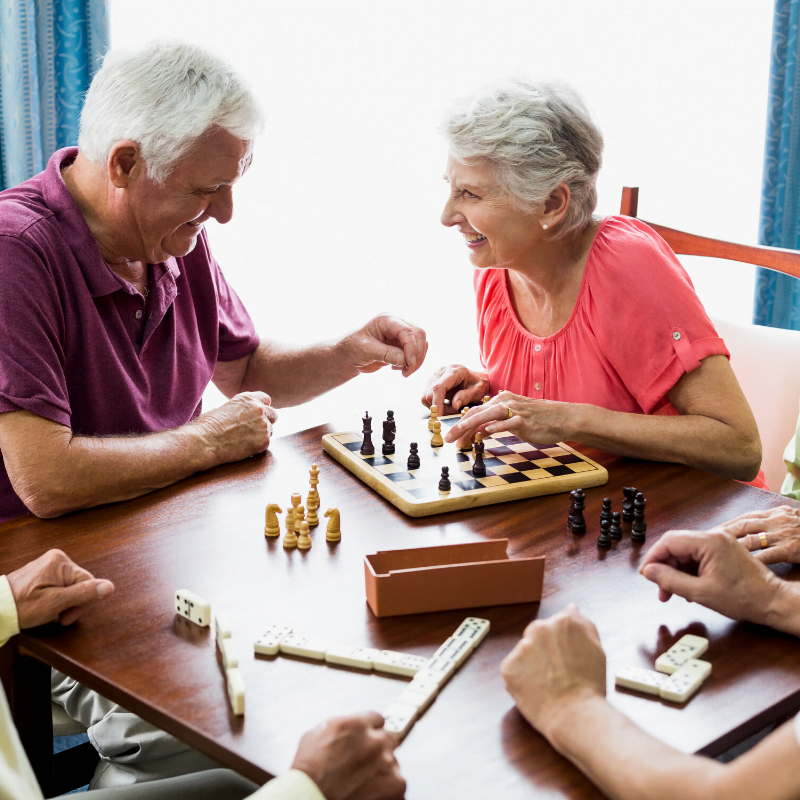 The cohabitation concept for seniors is not something new, but certainly has come to the fore front in light of the recent pandemic and its attack in senior residences.  There can be many benefits for seniors living together including significant health, economic and social benefits.  The fastest growing part of the population province wide is our seniors and we know the demographics here in the Dufferin area indicates there is still a significant number of seniors living independently.
There are basically 5 different types of Cohabitation I am going to discuss:
Rental Sharing
Couples
Golden Girls Living
Senior & Youth Pilot project
Living with Children
Rental Sharing
Statistics show women are out living men. Stats Can 2016 has 347,805 female seniors living alone in Ontario. Sometimes home maintenance is too much for the single senior female like cutting the grass, home repairs, etc.  In some cases senior females have a better feeling of sense of security living with someone else, and sometimes it is just for companionship.
Affordability is typically why women have come together to rent a property.  A woman in Lyndsey, Ontario was living in a trailer park 6 months of the year and then finding temporary accommodation for the rest of the year.  She started a Facebook group and it grew to 600 people.  Many seniors find themselves in a similar situation.  With the costs of rents so high in many areas, this group connected people to rent together to be able to afford decent living accommodations.  Here in Orangeville, there are very few seniors buildings that have any vacancies.
Couples
We find many single seniors deciding to live together instead of marriage.  Sometimes it is for companionship and affordability not pure romance.  Although there are no legislated laws in Ontario about common law, it is still a good idea to have a cohabitation agreement in place to spell out very clearly how much each partner has brought to the table and what is to remain for their families when they are gone.  Much like a prenuptial, this just keeps everything simple and very clear.  This type of thing can be done online; but, it is recommended to hire a lawyer and have it done properly to protect everyone down the road.  Orangeville has many reputable lawyers that could easily create an agreement to keep everything crystal clear.
Golden Girls Living
Another group of 4 women wanted to build a custom home in Scugog, Ontario.  The women were met with much resistance from the township because they could not get their head around 4 unrelated women building a home.  The township thought it was a boarding house or an unlicensed nursing home and kept coming up with ridiculous bylaws to halt the build.
These women persevered and finally got the approvals.  They did lobby with their local MPP who brought a private members bill to parliament called the Golden Girls Act.  With this scenario the 4 women each contributed equal amounts to build the custom home.  The women have an agreement in place that covers everything from pets and hosting garage sales, to exclusive areas of the home (bedrooms).  They share expenses equally.  They have also included in their agreement if someone wants out of the home, dies or is incapacitated.  In this situation the ¼ share could be sold by the seller and the other 3 would have to agree to the prospective buyer.  If there is not agreement then the seller would have a year to buy the other 3 out at fair market value, otherwise the entire home must be listed and sold.
With many bungalows in the downtown area of Orangeville, this maybe an ideal option for some.  The downtown area provides walking to doctors, shopping, pharmacies and restaurants.
Seniors and Youth Project
A study has shown that over half the population of Ontario and especially seniors live in homes that are too big for just them.  Another interesting fact is there are over 5 million bedrooms that sit empty in these homes. In our case we have 2 spare rooms now that both our children have grown and moved away.  So the idea was born to help the struggling students who can't find decent, affordable living space and the seniors who have an abundance of space and could use the income and company.
There is a pilot project happening in Toronto that is matching pre-screened mature students with suitable seniors.  It's called Toronto Homeshare Pilot Project.  The student is matched with a senior and is given a discount on the rent in return for up to 7 hours of service like running errands or socializing with the senior.  The researchers running this project are hoping to gather data that will support the implementing of these types of programs across the province especially in cities where there is post-secondary schools.  We know for a fact that here in Orangeville, it would be very difficult for students who attend Humber College or Georgian College to find affordable rental places.
Living with Children
This has been around for generations and is customary in many cultures; however, seniors are not as "senior" as one would think.  We have seen this many times not work out.  The young family has dreams of owning a large family home (usually in the country) and the only way to afford it is to bring mom and dad.  They have this ideal that there will be built in baby-sitters and all will be wonderful.  They forget that mom and dad have a life, are social and want to do things.  So we have seen where this doesn't pan out.  Much like any cohabitation, there needs to be VERY clear rules and expectations right down to who is responsible for what, what is considered exclusive (off limits) areas of the home.  Think long and hard before going this route.  Sometimes it may be easier to live with a stranger than a family member.
We most certainly are in "unprecedented" times.  Our seniors are our most vulnerable. I think we are going to see a broadening of the options for seniors living outside of the typical nursing home/retirement home.  I think we will see more Granny Pods, lane-way homes and garage lofts start to become popular. My only concern is that these options just become an income opportunity for some home owners rather than a suitable accommodation for a senior.  The saying "necessity is the mother of invention" has never been truer.