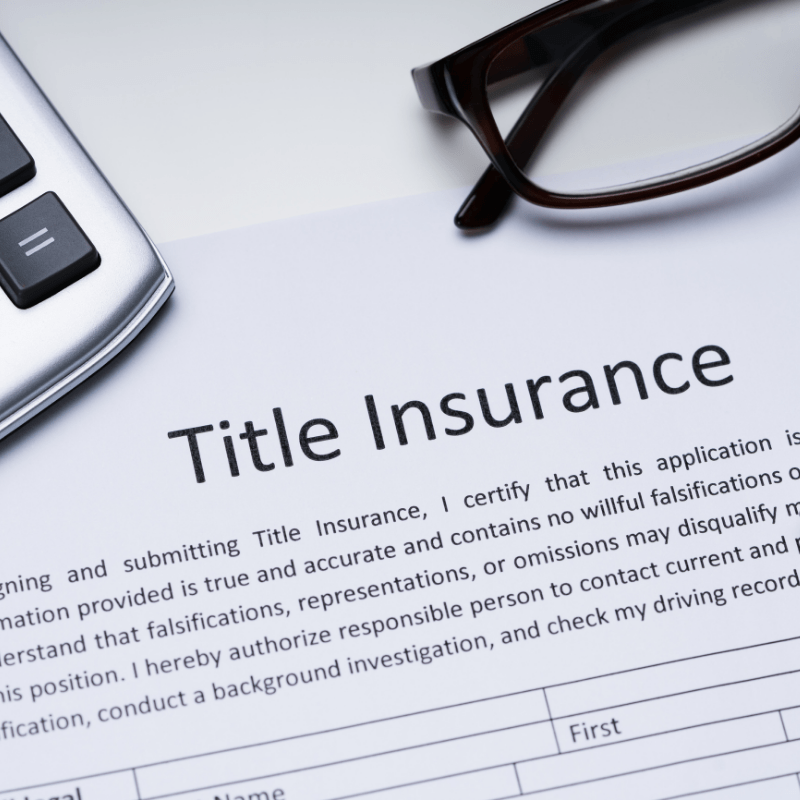 You may have heard the term title insurance during the course of a real estate transaction; but do you have a good understanding of what it actually is?
Years ago I remember my mother in law telling us about a gentleman who had acquired the dream we all strive to live; he had paid off his mortgage and was living mortgage free and then…someone sold his house from under him, without his knowledge.
We were sure, she had misunderstood.  I mean come on, how is that even possible?  Well, she was right, it did happen.  If you don't believe me, Goggle it.  The Google knows everything (LOL).  There are many instances where someone's identity has been assumed; and, through a slew of imposters a house's ownership can be changed without the owner ever even knowing.  There is a lot of information about you that is available as public knowledge.  You can walk into a township office and pay a small fee to find out some pretty personal stuff including how much of a mortgage is on a property.  You need to protect yourself, your credit and your most prized asset, your Grand Valley home.
There are a couple of different ways you can protect your most valuable asset.  Keeping an eye on your credit bureau is always a good idea.  Equifax and Transunion are credit agencies that allow you to receive and monitor your credit score on a regular basis.  Click on either to head over to their websites for more information.  Another way is to purchase title insurance.
What is title insurance?
By definition title insurance is an insurance policy that protects property owners (both commercial and residential) against a loss related to title or ownership of their property. We'll just focus on residential for the purposes of this article.
Residential title insurance policies can insure houses, condominiums, cottages, rental units, vacant land, cooperative, leased property and rural property.
What does it protect you from you ask?
The policy itself lists the various title related losses that are covered but may include; existing Liens against the title of the property, encroachment issues, unknown title defects, title fraud and errors in surveys and public records and other title related issues that may affect your ability to sell, lease or mortgage the property.
What does it cost?
Title insurance is a one-time payment (premium).  The cost varies depending on the value of your home, when you purchase the policy and the insurance company you purchase it from.  Most people purchase it during the home buying process which is when it's a little less cost wise; your lawyer will most likely discuss it with you during the process. If you are an existing homeowner wishing to purchase it, you can.  It will just be slightly different and best discussed with your lawyer.
Coverage lasts for as long as you own the property and in most cases the policy extends to your family or heirs through a will.  To be certain on any type of extended coverage through family changes such as divorce or transfer of title, it is always best to check the individual policy.
Where can you obtain title insurance?
You can purchase a policy directly from a title insurance company, an insurance broker or your lawyer.  Be sure to get the coverage that suits you best and ensure that you have a good understanding with regard to what is and isn't covered.  If you don't have title insurance now, be sure to do some research.  As the Chinese proverb says, "The best time to plant a tree was 20 years ago. The second best time is now." It's not too late!