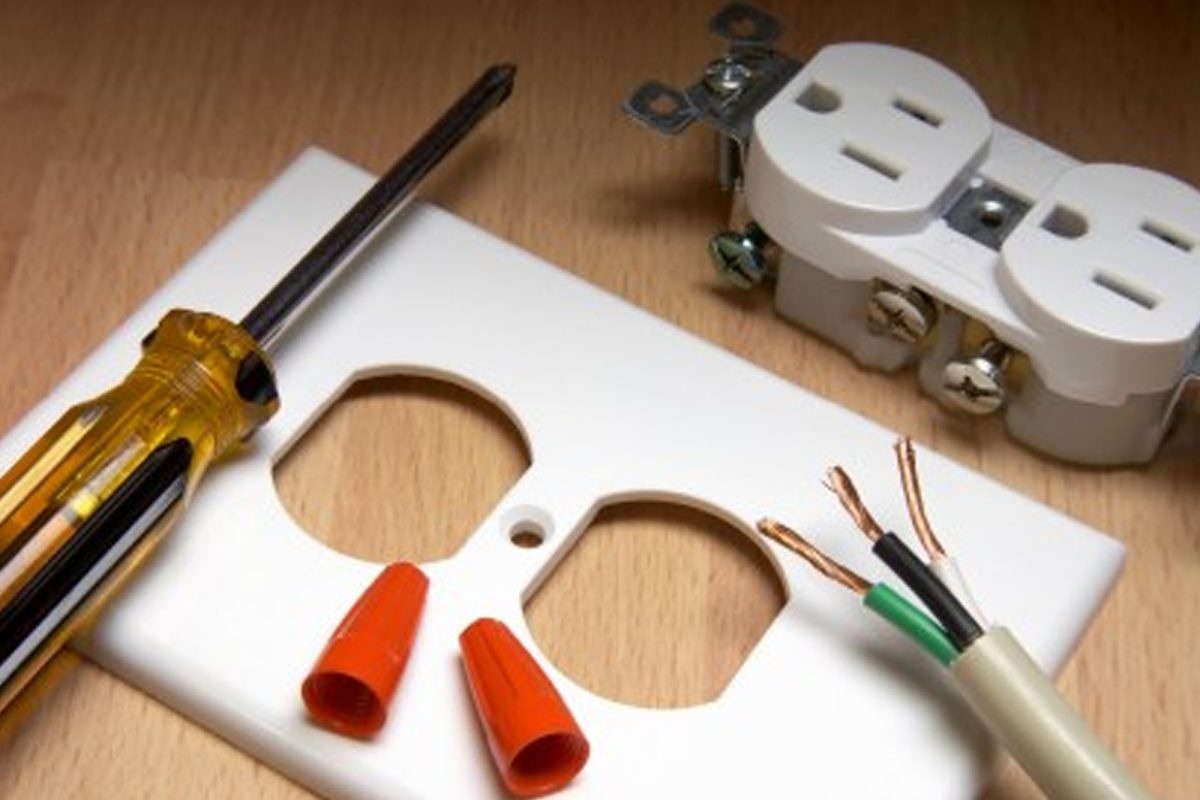 You may have just purchased an Orangeville Home and your home inspector is checking the home wiring in the electrical panel.  The age of the home, may be indicative of the type of wiring used.  Don't get worrisome about your wiring.  Get your facts!
In almost every newer home that has been built in the last 50 years, the electrical wiring is copper and made up of a black wire, a white wire and a ground wire which are all run with an exterior plastic insulated coating.  But this type home wiring was not always the predominant style.
Knob and tube wiring is a wiring type that was used here in homes in Dufferin during the period from 1880 to the mid 1930's.  Knob and tube was a single strand of insulated wire that was typically run through a series of knobs (small porcelain wire holders that were nailed to studs or floor or ceiling joists) and passed through tubes (porcelain tubes that protected the wire) when wiring passed through wall studs or floor or ceiling joists.  The black and white wires ran separately, typically a short distance apart.  Although very uncommon today, we periodically find this wiring in older "century" homes that haven't been updated.  A couple of the short comings that people encountered was that  you could not insulate around knob and tube wiring as the heat produced by expected to disperse into the surrounding  air.  As well, knob and tube did not have a ground.  This, coupled with the increased time to install and the higher costs of installation, knob and tube wiring was eventually replaced with conventional copper wiring.
Homes that were built or remodeled during the period from the mid 1960's to late  1970's it is likely that aluminium wiring was used.  The motivation for the change from copper at the time was because of the high cost of copper at the time.  Lots of people are fearful of aluminum wiring because they think it can be a fire hazard.  Aluminum wiring in itself is safe.  Where issues can occur is when connections are done poorly or incorrectly or a home owner has replaced a switch, outlet or light and not followed the correct protocol.
It is also though that insurance companies will not insure homes with aluminum wiring.  This is not the case.  If your home has aluminum wiring, you will need to have E.S.A. (Electric Safety Authority) visit your home and do a formal inspection.  There is a small cost for this.  If there are no deficiencies E.S.A. will issue you a certificate stating that the home is safe.  In the event that there are deficiencies, E.S.A. will provide a list of work to be repaired and once this work has been completed, they will re-inspect and issue the certificate to you.  E.S.A. always recommends that a licensed, certified electrician completes the repairs for you.  This certificate should be provided to your insurance company for future reference.    At the end of the day, aluminum wiring will perform as safely as copper wiring as long as it is properly installed and maintained and that the correct outlets, switches and light fixtures are use.
So the lesson in this is that we shouldn't disqualify a home simply because it doesn't have copper wiring.  If your home has knob and tube or aluminum wiring, fear not.  We recommend you contact your insurance company and a qualified electrician to see what needs to occur to get your home up to today's standards for safety and comfort.  Your local realtors also have a good idea which neighborhoods tend to have aluminum or knob and tube wiring as well.  Rely on trusted professionals to keep you from getting wired about your home wiring!