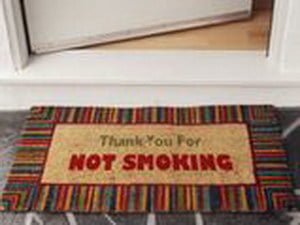 So you are a smoker and you smoke in your Orangeville home? Have you thought about the impact that it will have on the resale value of your Orangeville house.
A recent survey conducted by Ontario Real Estate Agents reported that smoking in you home could lower the value of your home by as much as 30%.
The smell of smoke seeps into the carpets and walls and can be very difficult to get rid of. Air fresheners may mask the smell temporarily but they are not long term solutions.
Check out this article written by Mark Weisleder a Toronto Real Estate Lawyer.