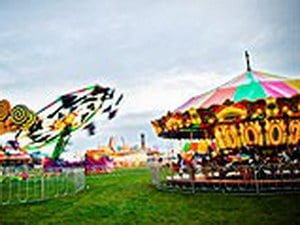 Located roughly an hour north of the city of Toronto is the town of Orangeville Ontario. If you are looking for something to do this coming Labour Day Weekend come visit us and our annual Orangeville Fall Fair which dates back nearly 160 years and is managed and run by the Agricultural Society.
The fair is characterized by entertainment including performances by many local bands and exhibitions of wares in the small midways or in sideshows.
Some Highlights of the Orangeville Fall Fair Include
4-H Beef and Dairy Competitions
Agriculture Awareness
Antique Displays and Demonstrations
Classic Car Show
Craft and Food Vendors
Crafts
Demolition Derby
Entertainment on the Grounds and in the Midway
Field Crops Competitions
Heavy Horse, Tractor and Truck Pulls
Horseshoe Pitch Competition
Kid's Tractor Pull
Livestock Competitions
Local Business Participation
The event is held every Labour Day weekend and will run from the 30th of August through to the 2nd of September.
Locals and tourists alike flock to this event every year while retailers enjoy the spike in business over the Labour Day weekend.