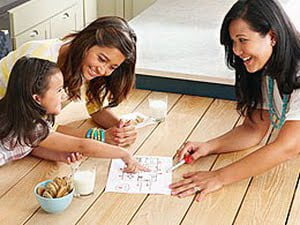 Once again it is that time of the year; celebrating the holiday season with friends and family while keeping warm in front of a nice toasty fireplace. Even though fires can happen in your Orangeville home at any time of the year – statistically they happen more around the holiday seasons. This is why it is so important to have a fire escape plan.
Fires are unexpected events that could result in serious injuries, or even death. When you put up a fire alarm in your Orangeville home, then you have done half of the work you need to keep your family safe. The other half of the job is to create an escape plan that will get you and your family to safety.
When you are developing a fire escape plan, it helps to take into account where everyone could be. The most difficult escape for your family would be in the middle of the night when everyone would be aroused from a deep sleep and completely disorganized. That is why your escape routes need to be as simple and convenient as possible. If it is easier for people on the first floor to get out using their window, then that is the route you should take.
One of the most important elements of your escape plan is the meeting place after everyone has escaped the house. The meeting place can be a tree in the front yard or any other place that everyone is familiar with and is far enough away from the house that it can be safe. The worst thing anyone can do is go back to try and find a family member when the house is burning. It is safer to have everyone meet at a single point and be accounted for.
Once you have your plan drawn up, it is important to practice it at least once a month. Just having an escape plan is not good enough. If your family does not know how to use the plan, then it is not going to be any help at all. Make sure your family knows the plan and you can even draw up the plan and post it on a wall so everyone can see it.