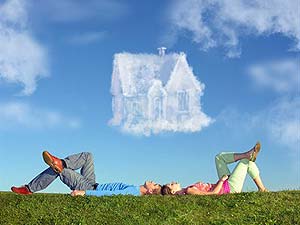 Choosing where you are going to live will be one of the most important decisions you will ever make. Looking for the right location will have a huge impact on you and your family and your quality of life. When choosing a neighbourhood for you and your family you have many things to consider. Your income, place of employment, lifestyle choices, and the amenities you require are all part of the equation when finding the right place.
Your first visit to a new area will give you an overall impression and you will notice the good points, but sometimes it takes a little more investigating to find some of the negative factors that could impact your move. Take a look around at the other nearby properties and explore the neighborhood and look for signs of neglect such as houses with overgrown lawns or vandalism. A run-down Dufferin neighborhood will affect your property values despite how hard you work to keep your property in good shape.
You'll need to know what amenities are in the area that you will require. Are there grocery stores, dry cleaners and restaurants? What about recreational facilities and medical and dental offices? Having these types of services nearby will make life a lot easier. Areas with a wide variety of services, parks, and shops typically retain a stronger value than places where those services either don't exist or are farther away.
A main consideration when choosing a place to live will be your commute to work. Access to major highways, good access roads, or public transportation should be high on your list to make your time getting to work and back as easy as possible.
If you have, or are planning to have children, you will want to find out about the quality of the local schools. Young families will have to consider if children will able to walk to school or must take a bus. You can speak to the local school board or people already in the area to find out how the local school compares to others.
Before you purchase a home in a neighborhood you should also do your financial homework. Find out the rate of municipal taxes and the cost of utilities and check to see if there are any hidden fees you aren't aware of. And don't forget the long term possibilities. Check with the local planning department to find out if there are any big changes coming to the area. If there is a new mall, entertainment centre, or manufacturing facility planned, they could have a huge impact on the future market value of your home.
Taking the time to do your research before choosing a neighbourhood will ensure you have the quality of life you want and ensure the future potential of the market value of your home.