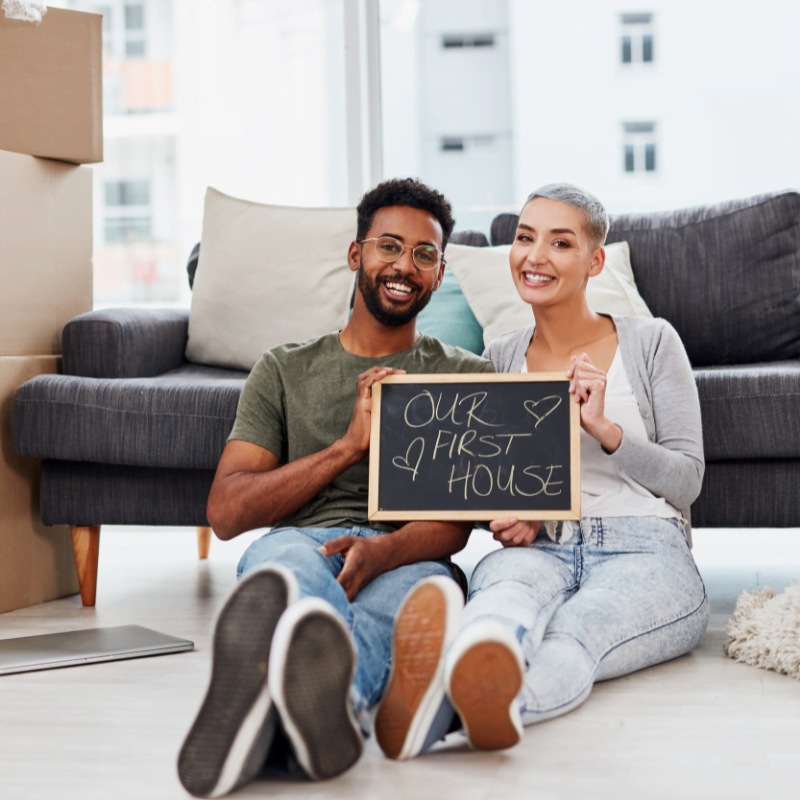 As someone who is only 25 years old I have lost count of how many times I have been a part of a conversation regarding the seemingly impossible feat of getting into the market today.  These conversations in general are a consistent reminder of the necessity of educating oneself and staying up to date on topics such as the housing market.  I liken it a lot to a game of broken telephone.  The more times a fact or an opinion is passed through people, the more it changes.  By the time you are hearing it at the "end of the chain," the words have completely changed and so have the ideas being conveyed.  Rest assured, there is hope!
Yes!  It is true!  You cannot buy a home for $1 per square foot the way your Grandfather recounts he did "back in his day".  Times have changed.  So has the value of money and the products and services people use them for.  One thing that has not seemed to change however, is the way people (want to) buy a house today – and this seems to just add to the frustration!  Everybody seemingly wants to qualify for a detached home, with land, on their own by the time they start looking at the market.  And let's face it, most people are in for a rude awakening if this is their frame of mind today.
Today's market calls for some more creative ways of getting financing for your first home.  There are loads of ways to get the financing you require to get into your first home!  Here are just two ideas for making the first time home buying process more doable in today's market.
Live with Someone
One of the best ways to get into a home is by cutting it in half!  No not literally; but, if you split all of your expenses in half with someone, it makes homes much more affordable.  On top of that, you are able to get more capital together right off the bat for down payments, improvements, etc!  Ask your brother, best friend, co-worker! You are likely not the only person in your inner circle who wants to purchase a home.  Make sure you have a lawyer who explains the obligations and implications that this will bring to anybody who is involved in these dealings.
Personal Loans
Check in with your family members, circle of influence or anyone really!  See if someone is willing to loan you some money. Interest or not, this is a great way to get some capital together, even if you don't have the best credit!  You can decide mutually if you want to pay back this loan upon selling the home in the future, in incremental payments, whatever works!  Our word of advice here would be to put whatever agreement you are making with that family member on paper and sign it.  Memories can fade and change, but this will always be something that can be reviewed should a dispute arise!
Your Salesperson
When preparing for the purchase of your first home most people elect to use a real estate salesperson, but use the first one they have access to!  We always tell people they should interview multiple salespeople to get a feel for what services each provide and how they would work with you.  A home is most people's largest investment ever, why would you not want the best agent for you?
Here is a list of some of the types of questions you can ask a salesperson you are interviewing.
How do the services you provide differ from those of other salespeople?
How do you handle multiple representation situations?
How can I be sure you have my best interests in mind/what kind of prospecting techniques will you use to find me a home?
Are you a full time salesperson/when are you available to answer my questions?
Are you from the area/are you familiar with the local market?
Do your Research
First time home buyers qualify for a multitude of incentives when they come into the market!  Our motto is leave no stone unturned!  From first time home buyer land transfer tax incentives to a decrease in the mandatory down payment percentage, first time home buyers should research and consult professionals with the available resources to educate you.  An educated decision is a good decision, and in many cases, the difference can be thousands of dollars.  A trusted Realtor can confidently answer these questions for you, or at least point you in the right direction to have the questions answered by the appropriate personnel.  This information will help you build a plan around buying your first home.
Finding your First Home
After you have the capital, a salesperson and a plan to get into the market, the real fun starts!  Now you get to start looking for a place to buy!
As someone who was fortunate enough to enter the housing market two years ago, I feel compelled to say that your first Orangeville home will almost never be exactly what you want when you buy it.  I remember walking into the houses I had qualified for and being appalled at the way some people lived; and, I was even more bewildered that people expected to market their homes to others for top dollar.  I remember walking into tight spaces that were built 50+ years ago and hadn't been updated since!  Time and time again I left these showings feeling let down with the hopes of finding something I loved slowly leaving my mind!
Then, the revelation! The notion that I should look for something that I didn't necessarily love, but could afford, – and even more importantly – could afford to change to make my own, changed everything in my eyes!  Looking at places to live through this new lens helps to change the perspective you have when looking for your first home.  Instead of thinking about what it is now, think about what it could be!  This was the single best piece of advice I was given when looking for a new place.  Remember, sometimes walls can be removed to open up a space, things can be painted, flooring can be replaced.  Focus on the shell and build what you love inside that!
It is my hope that this information can help someone who has been fed up with the direction the market has been going over the last few years.  Remember to always consult a professional for advice on topics that you are unsure of to get the informative and accurate answers.  Getting into the market can be an overwhelming and confusing experience; but, with the right team built up around you, the experience can be great!  We at the Mullin Group hope to help get you 'on the move' soon!