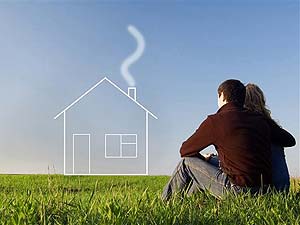 This is quite possibly one of the most exciting yet most challenging times of your life! It's time to embark on the journey of home ownership. Everyone (including your mother – in – law!) has advice, plenty are offering their opinion but what do you really need to consider when buying your first home? Let the Mullin Group guide you along the way!
First time home ownership can be overwhelming. There are so many things to consider like where to buy, size of home, type of home and financing. Like travelling alone in the Amazon would be, navigating your journey into home ownership without a friendly guide along the way guarantees a journey fraught with detours and possible disaster. Specialists in the Orangeville, Amaranth Mono, Caledon and Dufferin area, Mike, Sheila & cheryl will help plot your course, ensuring a safe and happy arrival at a destination of your choosing, whether a townhome in historic downtown Orangeville or an estate home in Shelburne. Here are just a few of things you need to know when venturing into the exciting world of first time home ownership!
Mortgage: What is a mortgage, where and how do I qualify for one and how much can I really afford? Real Estate agents won't just sell you a home. We help you every step along the way by working together with you to find that balance between what you want, what you need and what you can afford! Banks, mortgage brokers and the CMHC can all provide information you need to help determine your mortgage requirements.
Location, Location, Location: It goes without saying that Dufferin County is a beautiful place to locate. With homes for sale in Orangeville, Mono, Hockley Valley, Caledon, Shelburne and the surrounding area we have the real estate expertise and experience to help guide you.
Single and just starting out? We have townhomes and condos, a vibrant downtown core with a collection of bistros, pubs and bars, beautiful boutique shopping and more.
Newly married? Orangeville and area has all the amenities you might be used to, home furnishings and design stores to outfit your home and familiar grocery stores, a movie theatre and more.
Just starting a family and need to ditch that apartment rental? Dufferin is a lovely place to call home and raise your family – we did too. 30 years ago we chose to call this area home and raise a family here. We know the area and can help you find that first home/family home of your dreams. With local library branches, recreation centres and great schools – Dufferin is a place you can call home comfortably.
Orangeville and area is home to Island Lake, skiing, extensive trailways and so much more. First time home buyers will find an easy commute down Highway#10 to the #410 if they need it and plenty of selection in terms of the types of homes and properties in the area. Whether you're buying a starter home or one with room to grow (a key consideration) consider allowing us to be your guides along the way. It would be our pleasure!
Call The Mullin Group today: ""We won't rest until you say "WOW!"