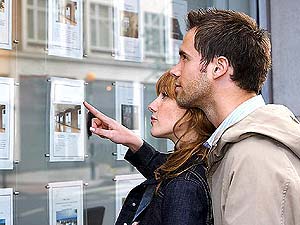 First time Orangeville home buyers are often too eager to be buying a house . They have finally saved enough for a sizable down payment and can not wait to start viewing homes for sale in Orangeville in their price range.
If you are considering buying a house for sale in Orangeville and you are a first time home-buyer, then the following is for you.
1. Take your time. Make a list of things you want in your first home before you start looking. As you begin your search, you're likely to add to that list as you view homes for sale in Orangeville that have unique aspects that you may not of thought of. Most first time home-buyers plan to stay in their home for many years, so it's important to take the time and make sure you're getting everything you want.
2. By now you've probably been searching the "Orangeville Houses for Sale" listings online and in the local papers in Orangeville. Often, first time home buyers have little understand of mortgages, different types of rates, and what they can realistically afford. That's where I come in. I've got a good understanding of mortgages, and can lay everything out in terms you'll understand; and I welcome any and all questions about mortgages in Orangeville.
3. Know and understand your monthly costs for the home you will buy in Orangeville. As a Realtor® I will personally sit down with you, and help you use an online affordability calculator. Some areas can actually cost much more when you calculate property taxes, home insurance, loan insurance and other sundry expenses. Before you buy a home in Orangeville, let's sit down together and figure out your maximum payout for your home expenses. Then look in areas that fit your budget.
4. Closing costs are another consideration. You've finally saved enough for the down payment but have you taken into account what your closing costs will add up to? In some areas of Orangeville, and the types of homes in Orangeville your closing costs can vary widely. We may be able to put less down on a home, leaving you money to cover the closing costs. Let's discuss your options.
5. What's happening in the real estate market in Orangeville today? Is it a buyer's market or a seller's market? Ultimately, if you plan to own your home for a long time, this is not a real consideration. Playing the real estate market in Orangeville is no different than playing the stock market. Over the long term, your investment will pay off if you've chosen the right home in the right location.
These issues for first time Orangeville home buyers can be a confusing process. At our real estate agency in Orangeville, we understand this, and go to great lengths to help educate first time home buyers.