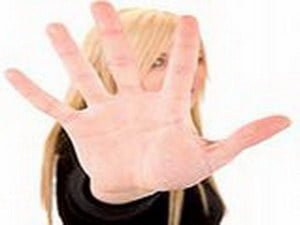 Here are five mistakes you should avoid before Selling your Orangeville Home — especially if you have never done this before!
Mistake One – Overpricing
In this market, overpricing is not a good selling strategy. You obviously want to get the highest possible price for your Orangeville home, but you will not be doing yourself any favours if you price your Orangeville home higher than the comparable homes near you with similar square footage, construction, age and condition that sold recently or are currently on the Orangeville Real Estate market.
Serious Orangeville buyers are well-informed and will instantly dismiss your property if they believe it is overpriced. On the other, pricing competitively will spark lots of interest in your home and could lead to multiple offers and ultimately, a higher selling price.
Mistake Two – Over Improving
Treat yourself to a renovated kitchen if you really want one, but you may not get your money back. It is easy to get caught up in a home improvement project, especially if you think it will add value to your home. But be careful that you do not over improve for your Orangeville house and neighbourhood, especially if you expect to recoup your investment.
Stick to improvements that put your home on par with other homes in Orangeville. That way, you bring out the best in your home, without going overboard.
Mistake Three – Not prepping your Orangeville home for sale
In a buyer's market, it is especially important to get your home in excellent condition before you sell it. With the huge inventory of Orangeville homes on the market, today's home buyer can afford to be choosy. That means you have got a lot of competition and limited attention, so a clean, uncluttered and updated home is a must.
Once you have made fixes and upgrades, you must clean, clean, clean. Dirty homes get low-ball offers or none at all. Staging, the process of de-cluttering and dressing up your home to make it appealing to Orangeville buyers, is also key.
Mistake Four – Skimping on Marketing your Orangeville Home
A sign in the yard will not cut it – you will need a wide variety of marketing techniques to get noticed. In the past, an ad in the paper and a sign in the front yard might have to a successful home sale. But today, you will need a broader marketing strategy. Working with experienced Orangeville REALTORS® like us who know the Orangeville market and has a data base of potential buyers.
Ninety percent of today's buyers start their Orangeville home searches on the web, so it is important to have an impressive online listing with plenty of high-quality photos and a video. The more exposure your Orangeville home gets, the better, so do not limit yourself when comes to marketing your home.
Mistake Five – Waiting until spring to sell your Orangeville Home
Do not think spring is the only time you will be able to make a sale – people buy homes year round. Sure, spring is traditionally the busiest time for real estate sales, but people buy homes 365 days a year. Plus, off-peak season buyers tend to be more serious, and fewer Orangeville homes on the market mean less competition.
Do not be daunted by the thought of selling during the summer, winter or fall. Instead, draw in buyers by playing up your home's seasonal amenities.