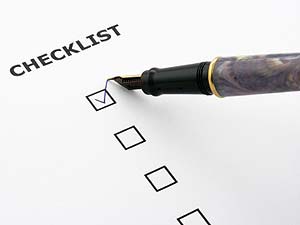 Imagine that it's time to move. You've found a great Orangeville Real Estate Agent and you're ready to put the sign on the lawn…but wait! Is your home actually ready to be shown to perspective buyers? What can you do to help your home look its best, sell fast and get top dollar? Here are some things to consider before you allow perspective buyers into your Orangeville home for sale.
Create Curb Appeal: What would you think if you pulled up to a Orangeville home for sale and the bushes were overgrown, the grass wasn't mowed, the eaves trough was falling off and the interlock walkway wasn't exactly holding its 'lock' anymore? Would you even want to get out of the car? First impressions are likely the most important factor that make potential buyers want to see more of your home and also demonstrates how much you care about your property. Some of the most noticeable things are the roof, the walkway and the front porch. Repair those worn out shingles, get the interlock evened up, clean the porch and add colourful potted seasonal flowers to make it inviting. Don't for get to keep the lawn mowed, trim the bushes to reveal the windows, fix those sagging gutters, weed the flower beds, put away the toys and make sure the house number is large, visible and polished.
Clean and Repair: When buyers come to view your home, nothing is off limits. Expect them to look in drawers, in closets, and even in your oven and fridge! Needless to say, clean everything from the attic rafters to the basement floors. Make especially sure the kitchen, bathrooms, and all floors are spotless and dust-free. A fresh coat of neutral coloured paint never hurts either, as it will look like a blank slate for the buyer to envision their own style. It can be a bit inconvenient to keep everything in ship-shape (especially if you have children or pets), but it will make a big difference to a discerning buyer.
De-Clutter and Stage: While you are giving your home a thorough cleaning, you might as well start your packing early by getting rid of knick-knacks, personal pictures and any unnecessary items that you don't need. It will help your home look larger and make dusting easier! You may even want to get rid of extra furniture to open up the floor space to give the impression your home is larger than it really is. Rearrange your nicest pieces of furniture to aid with traffic flow, keep closets and drawers only half full at the most (people love to see storage space!), and add items of luxury like clean towels in the bathroom, plush pillows on the bed and flowers in vases. Consider doing your own staging or hire a professional to lend that critical eye.
Lighting: Maximize the light in your home by allowing more natural light to shine in wherever possible. Clean the windows, screens and either open up or take down the blinds and curtains. Change light bulbs to a higher wattage and add the odd accent light to dark corners and in finished basements to make it feel not-like-a-basement. Leave all the lights on before a showing to make every room feel bright and inviting.
Get Rid of Odors: Get out the potpourri! Smoking, pet and cooking odors can be an immediate turn off. Have your carpets and upholstery cleaned and get rid of things that hold the smell such as kitty litter, pet beds and hockey equipment.
Remember that buyers judge your Orangeville home before they even walk through the door so before you set up that "For Sale" sign, look at everything with a critical eye. The less the buyer has to fix or repair, the better the asking price will be. Many of the above suggestions will only cost you some elbow grease and your time, but it will definitely be worth it in order to present a "move-in ready" home.