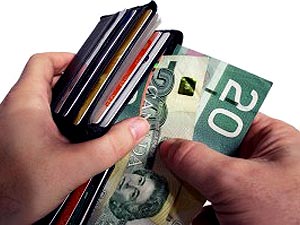 With the prices for everything skyrocketing these days, every penny counts. This includes your home insurance costs. If you are thinking of buying a home in Dufferin County and need insurance, here are a few tips on getting quality insurance for a fair price.
Shop Around
Ask family and friends about their homeowner's insurance. Check the Yellow Pages, search the Internet or even 411.ca. Other places to shop for insurance include consumer guides, insurance agents and online insurance quote services. Do not just look for lower prices, however. You need a fair price for the services you need and make sure you are fully protected.
Raise your Deductible
The deductible is how much you have to pay before the insurance company starts to pay a claim on your Dufferin County home. The higher the deductible, the lower the premiums. If you live in a disaster-prone area, your policy may have a separate deductible for specific types of damages. Make sure, when reading the policy, you carefully go over damage-specific information.
Use the Same Insurer
Some companies will take five to fifteen percent off your premium if you buy more than one policy from them. If the insurer offers homeowner's, auto and liability coverage, you stand a chance of having a lower premium than if they only offer one or the other. The key is to make sure that the combined price is lower than if you bought them separately.
Improve your Home Security
By installing a sophisticated fire sprinkler system and a fire / burglar alarm that rings the monitoring stations, some companies will cut your premium as much as fifteen or twenty percent. For a smoke detector, burglar alarm or deadbolt locks, you can usually get at least a five percent discount. Check with your insurer to make sure that the system you are installing will lower your premiums, though; the systems are not cheap and not all of them qualify for a discount.
Read everything carefully before you sign, to make sure the policy covers your insurance needs without adding on hidden fees.
Even a little money saved can go a long way toward making it easier to live within your budget.
Are you ready to buy a home in Dufferin County, including Orangeville, or Shelburne? Let our team help you find that perfect home and get it at the best terms and price.