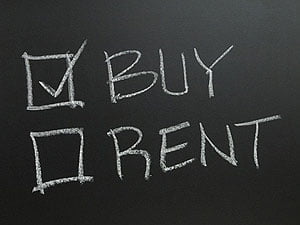 Are you wasting your money on monthly rental payments? Are you tired of working hard only to have secure housing for a month?
If so, it is time for you to think about switching from working for rent money to working for a mortgage payment. Before you purchase a home in Orangeville Ontario, there are a few things you should be prepared to do. You have to consider all the financial aspects of owning a home before you start to look to purchase one. You can do this buy making a financial plan. Determine what you can afford in terms of mortgage and upkeep costs. Once you have done this, you can go secure a mortgage from a lender, then go house hunting for a home in Orangeville.
Your current financial situation can be a determinant factor in your ability to purchase your first home. Most of us do not have a few hundred thousand dollars sitting in our bank account. Therefore, you have to make sure you are in a good financial standing so you can apply and be approve for a mortgage.
You can check your financial status by investigating your credit history. Any issues need to be handled before you apply for a mortgage. Some issues can be caused by oversight or debt that needs to be paid immediately. Once you have taken care of your problem, you need a letter of release to present to your mortgage broker.
You should never start the process of purchasing a home without securing a good financial status. Great finances gives you the best mortgage rate available. Sellers love buyers who have ready-to-go finances. The process of selling their home goes more smoothly. If you get your finances in order before you apply for a mortgage, all you have to do is go house hunting. Once you find that perfect house, the process will be quick. Next, it's time to start decorating that house and say goodbye to working for rent money.