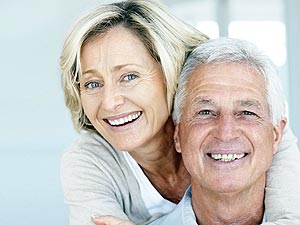 When you are looking for ways to supplement your retirement income, there are a number of different options you can consider.
A reverse mortgage is becoming one of the more popular and more common ways to provide income when your retirement savings do not leave you enough to live on.
But with all the information out there, how do you know what happens in a reverse mortgage and whether it is a good option for you?
Reverse Mortgages and Interest Rates
A reverse mortgage essentially reverses the typical actions of a mortgage. Instead of making payments on your home, you receive payments against your home's equity. The amount you are loaned is dependent on your age, your home's value, the interest rate and any restrictions placed by state or local laws.
Then when your home ownership changes through sale, death or moves out permanently, the loan comes due and is paid for out of the sale of your home. If you borrow more than the value of your home, you or your heirs will not have to make up the difference. If your home's value increases and it sells for more than the total of the loan, you or your heirs receive the difference.
Requirements for a Reverse Mortgage
There are a number of requirements which include a the home being your primary residence, reaching a minimum age of 55, an increasing progressive percentage of your home's value that can be borrowed against based on your current age and limitations on exactly how much value you can borrow against in the first year of the loan.
As an example, a 55-year-old could borrow 52.6% of their home's value and receive a disbursement of 60% of that percentage. So if their home had 500,000 in value, they could borrow $263,000 and take out $157,800 the first year.
By comparison, a 75-year-old could borrow 66%, so the same home would let them borrow $330,000 and they could take out $198,000 the first year.
Disbursements typically are awarded in three ways — as a lump sum at closing, as periodic payments over the life of the loan or as a line of credit with a checkbook. It is also common for a combination of these three ways be used for disbursement.