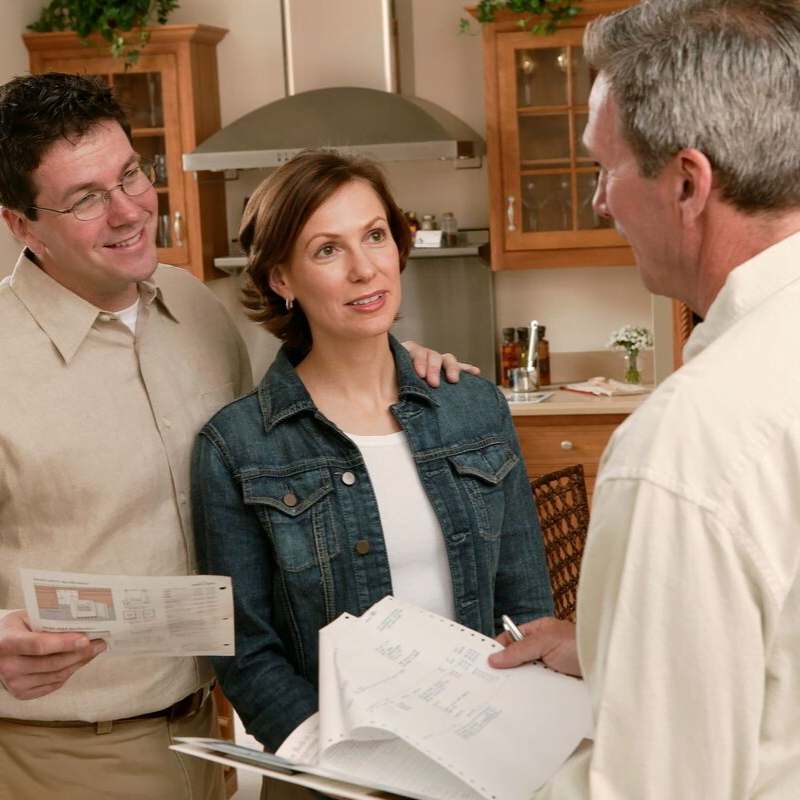 If you're looking to make improvements to your Orangeville home and aren't able to complete them on your own, chances are you're going to be looking for a reputable contractor.  The key word here is reputable.  Contractors are abundant; unfortunately they aren't all good or reliable, so how do we go about making a choice that we will provide us with the results we are looking for?
Our recommendation would be to reach out to friends that have had a good experience, ask someone who has had a good experience with a contractor from start to finish.  Even if it's an out of town friend, find out what it was during the process that made them happy? Was it something specific?  Workmanship, communication, follow up, get specific.
Many contractors are good at their trade but aren't good at running a business.  Maybe the work they do is great, but getting them to start or getting them back to address any concerns can be difficult.  Do they offer a guarantee?  Have them explain the process from start to finish.  Will it be the person you initially contacted doing the work or will they sub contract other trades people.  When will they start and when do they anticipate finishing?  Will they be committed to more than one job during the process, if so, how does scheduling work?  Renovating can be stressful and having someone come and start a job and then leave it for weeks as they finish up somewhere else can be extremely frustrating.  If you know ahead of time that they intend on juggling multiple job sites at the same time, you may want to opt out or wait until they have a little more time to commit to you.
Will you be required to supply the materials and only pay for labour or will they do both?  What is their hourly rate and how often will you be billed?  Knowing this information in advance will allow you to be better prepared should you need to make arrangements for large invoice payments.
The Better Business Bureau is another great resource.  They can assist you by identifying members as well as any contractor that may have a claim against them.  You can check them out at bbb.org.
Social media is a great platform to connect with others and it enables you to reach out to a large audience of opinions.  Reach out via a post on your page and watch the recommendations fly in.
We, here at the Mullin Group have a list of preferred partners that we are happy to recommend.  We are also happy to hear from you if you'd like to share your good experiences so that we can add to our ever changing list.