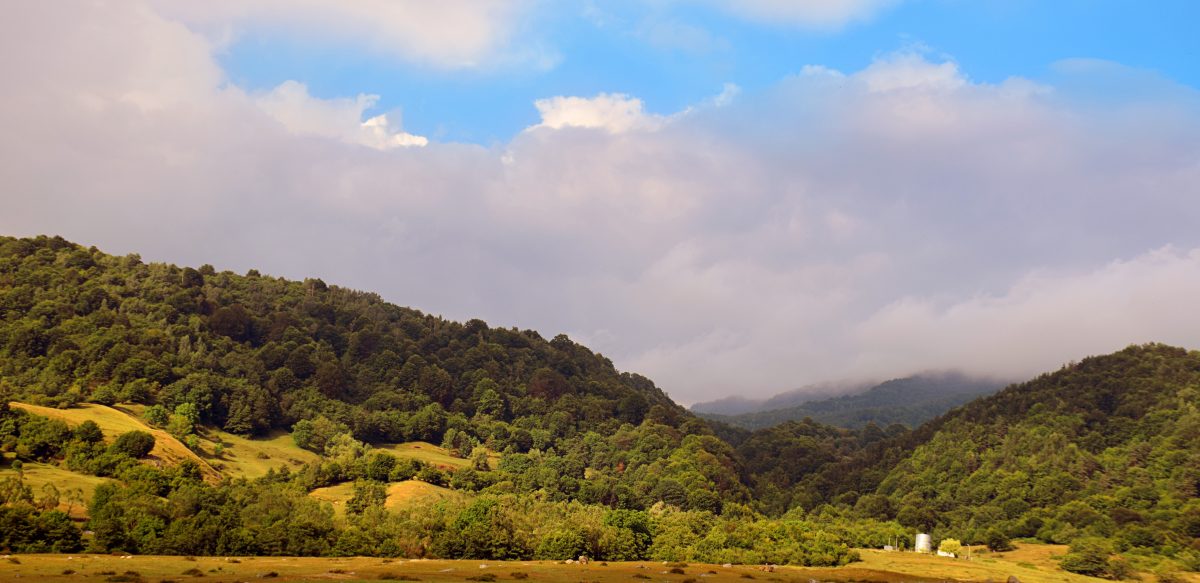 Welcome to the quaint Hockley Village!!  Nestled in the Hills of Hockley with its inviting charm and welcoming atmosphere, Hockley Village is beautiful and the fall colours are really something to see!
As a resident of Hockley Village, I know first hand how great this community really is.  From the few local shops to the places to eat, it is definitely a place you must see.  Most of the people who live in Hockley Village are long time residents and it shows with pride in these beautiful homes, manicured lawns and landscaped gardens.  The backdrop of the local homes is stunning with mature trees and tall hills; the feel of living in Muskoka, yet close to the city.
While driving up north to the Hockley Resort for skiing or heading south to the city, many tourists will stop in at the local Hockley General Store.  With amazing pastries and unique nick knacks that can be found at this store, it is a popular stop.  On the weekends the parking lot and streets are packed with motorcycles and anyone who just wants to have a great coffee or poke around the store to see what interesting items can be found.  I am a regular on a Saturday morning for their great breakfast menu and don't worry, even your dog is welcome!  It's also a great store for the locals who need a convenience store instead of having to commute to Orangeville.  I really can't say enough great things about the Hockley General Store, great food and friendly staff!
If you are looking for something else to do, there is an amazing swimming hole only a walking distance away from town.  I have been here many times and it is a really nice, clean swimming area. You can take a walk down the river or relax and have a swim. I have even seen some people bring their innertubes and go for a float down the river.  It is beautiful and the kids love it!
You can also find a great school, sports, horseback riding, parks and the local Hockley Historic Community Hall & Church in Hockley Village.  The Hockley Historic Community Hall & Church (HHCHC) buildings have been around for over 125 years with history in the church dating back to the 1800's.  The church and hall are available for event rentals and all proceeds go to the upkeep and maintenance of the buildings.  There is so much to do in Hockley Village, but its character and charm is hard to beat!
A short drive away from Hockley Village you can try the amazing Black Birch Restaurant.   A local favourite with an outstanding reputation and most definitely a one of a kind place!  Or visit the famous Hockley Valley Resort.  This is a great place to golf, ski and relax at a spa or host an event.   And for the wine connoisseur visit Hockley Valley Resort's sister property the Adamo Estate Winery.  Enjoy a tour and tastings which are open to the public as well as locally sourced, farm to table foods.  The winery also has beautiful rooms to host events with gorgeous views of the vineyard.
If you haven't had the opportunity to check out Hockley Village and the neighbouring establishments, I would highly recommend taking some time away from the hustle of everyday living and enjoy the scenic drive to these beautiful, historical and tranquil venues.