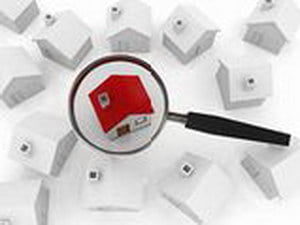 If you're planning on buying a home in the Orangeville, Shelburne, Dufferin County or Caledon, it is important to understand the difference between being pre-approved and pre-qualified.
Being pre-qualified means that a specific lender has estimated the top amount you can carry on any mortgage and the strength of your borrowing power. This will mean that you will supply the intended lender some basic information about yourself.
1. Income.
2. Where you are employed.
3. The extent of your debt commitments.
4. The value of your assets.
This is the beginning stage of making sure that you're qualified to take on a mortgage commitment. At this point no other information will be required. This starts your Orangeville house hunting process and allows you to look in a range that will most likely be approved by the mortgage lender.
Asking to be pre-approved for a mortgage means that, once you have been approved by the lender they will then give you a written commitment. This occurs after thoroughly analyzing everything about your financial status. You can expect them to examine and verify your.
1. Income.
2. Place of employment.
3. All your assets.
4. Your Credit score
5. Your debts.
They may include caveats that the pre-approval is only good after an appraisal has been done of the property, that the title has been searched, and that your financial status has not changed. They will also want to verify your down-payment source, and if you're buying a home with less than 20% down on the property, you must be approved by CMHC (The Canadian Mortgage and Housing Corporation).
Another good thing offered by being pre-approved, is that most lending institutions will guarantee the rate of the mortgage for as long as 120 days.
Before being pre-approved you might want to consider getting a copy of your credit history from the credit bureau to ensure there is nothing incorrect on it that could prevent you from getting a mortgage. Many people find problems on their credit history that shouldn't be there and take the necessary steps to have these removed before applying for a mortgage.
Recently mortgage rules have changed and you should talk with your REALTOR® about these changes and have them explain the changes in detail.