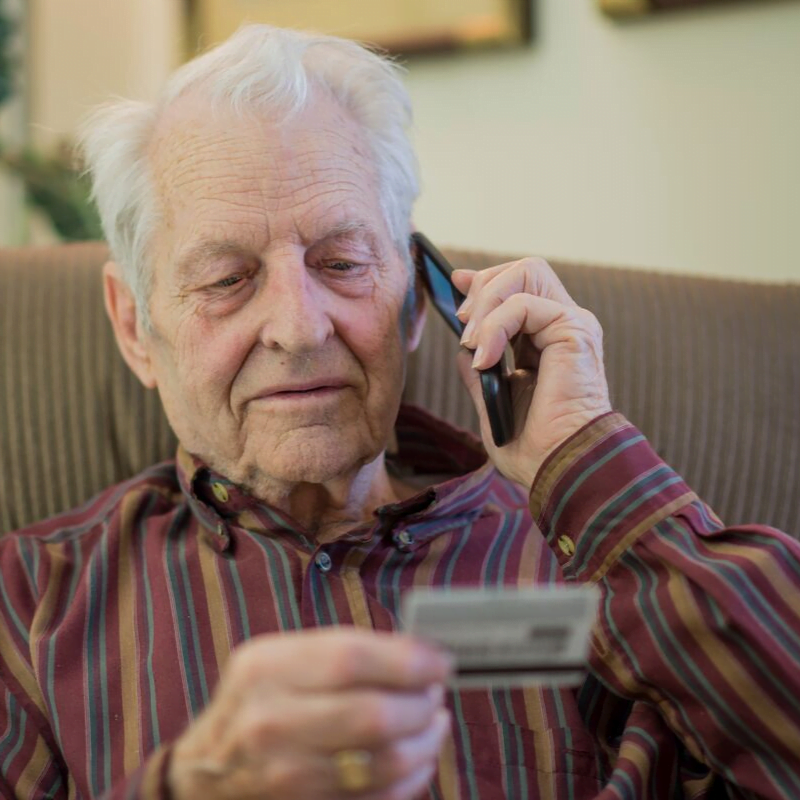 Fraudsters prey on the innocent.  We've all received phone calls and emails that we know well enough to ignore.  If you don't call us back, you're going to prison for tax evasion.  Just the other day, Jesus Christ himself called my daughter, honestly, that was the call display name.  It's sad that we have to question everyone and everything now a days.  Imagine being a senior, someone who isn't familiar with some of today's technology.  What can you do to help?
Be sure to talk to your senior loved ones about some of the more common scams, here are a few that we are currently aware of.
CRA (Canada Revenue Agency)
This seems to be one high on the list.  A recording stating that you owe money or have been audited and state that if you don't call them back, the police will be notified and you will be arrested.
Assure your loved one that this is not the case.  The CRA would not call and demand immediate payment without initially mailing out a bill or giving you the opportunity to address it through an appeal process. They would never ask for payment information over the phone or threaten to involve the police.
The Grandparent Scam
Someone calls and uses the name of a grandchild stating that there is some sort of an emergency and that they require funds to be sent.  The con artist may pretend to be the grandchild and ask that they don't involve mom and dad as they'd be ashamed if they found out.  The con acquires the information from social media and uses it to their advantage.  Sharing this information with senior family members will allow them a better understanding of how it can occur.
Mortgage Fraud
We all dream of the day that we become mortgage free but it can put you in a position to be taken advantage of.  Mortgage and home equity scams can be especially scary as our Orangeville homes are our most prized possession.  Speak with a lawyer about the advantages of having title insurance on your property.  The cost is low and the protection is priceless.  It will ensure that title to your property is protected along with many other benefits.
Many seniors are very active on social media; it helps them connect to family and friends near and far.  Ensure your senior family member isn't oversharing.  Social media is the perfect place for a fraudster to collect this personal information making our seniors easy targets.  A little precaution could save a lot of grief.