Selling a home can be an overwhelming experience, especially when it comes to getting the best price for your property. If you're looking to sell your home in Orangeville, Ontario, you've come to the right place. Today we will explore the top strategies to maximize your home's sale price and make it stand out from the competition.
Understand Your Local Market
Before listing your home, it's crucial to understand the local market. Work with the Mullin Group Real Estate team to research recent sales in your area to determine the average price of comparable homes. This will help you set a competitive price and avoid overpricing your property. This is what we call a Comparative Market Analysis (CMA), and there is no cost to you! Reach out to set up a CMA for your home.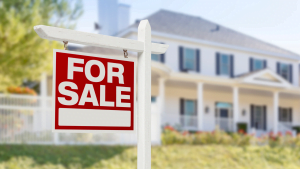 Make Your Home's Curb Appeal Pop
You only get one chance to make a good first impression.  Curb appeal matters. Make sure the walkways are neat and weeds have been looked after. Look around at the gardens and trim back anything that hides the home. Make sure prospective home buyers can see your street address. Nice baskets of flowers in the summer or seasonal urns in the winter give the home the 'pop' of colour to attract attention.
Declutter 
A clean, clutter-free, and depersonalized space allows potential buyers to envision themselves living in your home. This will make your home look more spacious and appealing to buyers. We can help you make a plan to organize, declutter and store your personal belongings to make this a stress-free process.
Stage Your Home
Staging your home is an essential step in the selling process. Professionally arranged furniture can make your space more inviting to potential buyers. We work with professional home stagers that will set up your home for a fast and successful sale!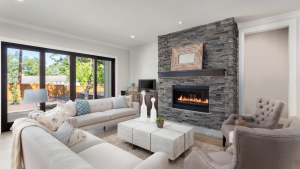 Hire The Mullin Group Real Estate Team 
As experienced real estate agents, we provide valuable insights and assistance throughout the entire selling process. We will help you set the right price, market your home effectively, and negotiate the best possible deal.
Professional Photography
High-quality photographs are crucial for attracting potential buyers. We hire professional photographers to capture your home's best features and create a compelling online listing.
Marketing Your Home for Sale
We leverage multiple marketing channels, including social media, online listings, and local advertising, to reach a wider audience. An open house can also generate interest and attract potential buyers.
How long does it take to sell a home in Orangeville, Ontario?
The time it takes to sell a home in Orangeville can vary, depending on factors such as market conditions, pricing, and the property's condition.
When is the best time to sell a home in Orangeville?
We see the most activity to sell a home in Orangeville in our Spring and Fall markets.  Most people would be very surprised to find out our Spring market actually starts in February! There is prep work before you actually list your Orangeville Home for sale. If you are thinking of 'Getting On The Move' in the next year or so, it is a great idea to meet with us so we can develop a game plan and have your Orangeville home ready to go when the timing is right. Much like a surfboarder, we monitor the market (waves) and with our experience, we know when it's time to get going to maximize the wave.
Getting the best price for your home in Orangeville, Ontario, involves careful planning and preparation. By researching the local market, enhancing your home's curb appeal, decluttering and depersonalizing, staging your home, hiring an experienced professional real estate team, utilizing professional photography, and effectively marketing your property, you'll be well on your way to a successful sale.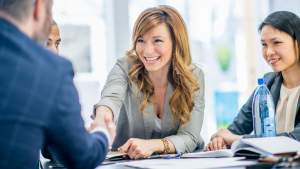 With these strategies in mind, together, we can maximize your home's sale price and make it stand out in the competitive Orangeville housing market.
Remember to be patient and flexible throughout the process, as selling a home can take time and requires adaptability.
Contact us at 519-827-2119 for a confidential and informative consultation.
Search current listings here: https://mullingroup.ca/listings/
We look forward to helping you achieve your goals.