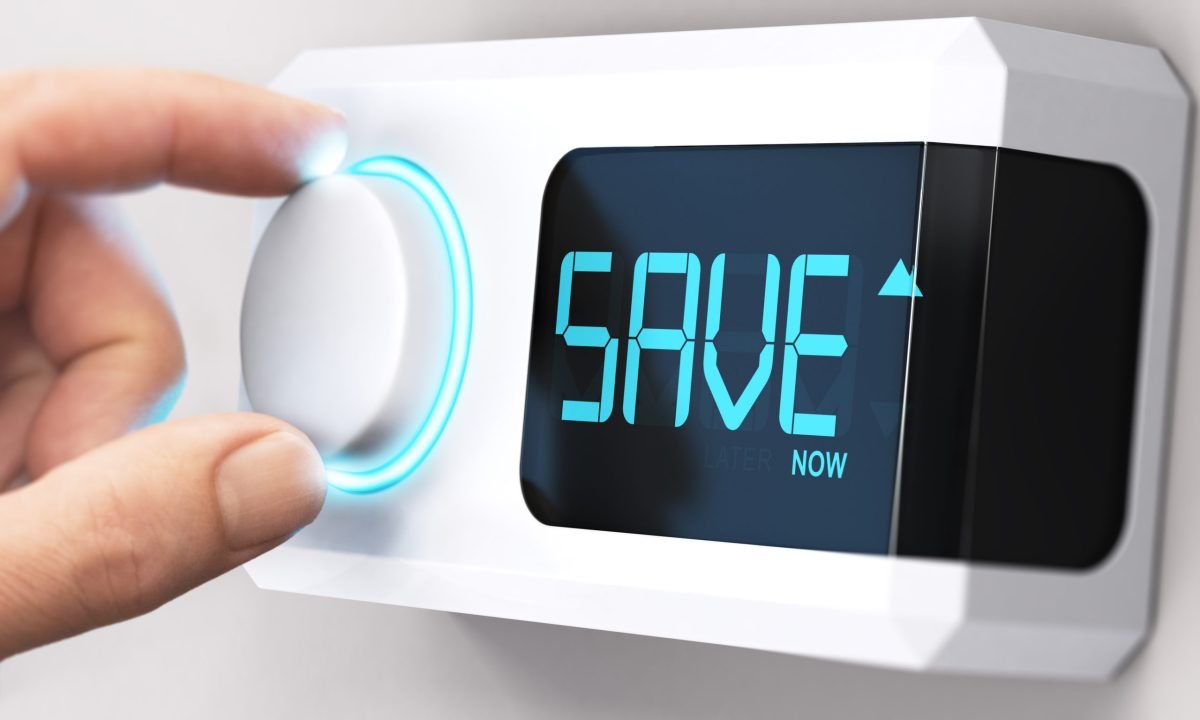 As home owners we all incur monthly costs of running our Grand Valley homes.  From the monthly gas bill to the hydro bill, we are all looking for a way to keep energy costs down year over year.  There are cost effective measures we can take such as using blackout drapes/blinds in the summer to help to keep the heat from the sunlight out to ease some of the work for the air conditioner. And there are some measures like updating windows, doors and appliances that can cost a lot up front; but they will end up saving you money in the end.  Adding smart home features that you can utilize with apps from your phone can also be beneficial.
Smart Home Technology
Adding smart home technology to your home has many benefits.  Conserving energy is one of them.  Adding WIFI thermostats allows you to adjust the temperature in your home when everyone is out.  Smart home technology also allows us to turn out lights that are left on. Setting timers and monitors helps us to use the energy efficiently therefore saving money.  If you purchase a smart thermometer, check with the retailer to see there is a rebate being offered.
Home Efficiency Rebate Program
All good things start with HER… Home Efficiency Rebate Program.  Updating any old appliances to the newer energy efficient appliances lessens the amount of hydro needed to keep them running. High efficient, energy star clothes washer use less water.  The amount of water needed is gaged by the size, weight and soil level selected. The same goes for the energy star clothes dryer.  Did you know that Enbridge Gas is offering a rebate on home energy upgrades? You could be eligible for the up to $5,000 in rebates if you heat your home with a natural gas furnace or boiler.  With each upgrade under the guidelines you earn an additional bonus after the first two you complete.
Upgrades
There are offers for rebates to those updating their home to energy efficient material like insulation, new furnace or doors and windows.  If your furnace or boiler has an AFUE (Annual Fuel Utilization Efficiency) rate less than 96% than your furnace is turning less than 96% of the energy it consumes into heat. You could get $250 dollars in rebate.  If your furnace is at the AFUE rate of 90% or less, you could get up to $1000.
There are also opportunities for rebates for updating the insulation in your basement, attic and exterior walls.  The upgrade depends on the R rating of your insulation. The R rating is the thermal resistance so the higher the R rating the better the insulating effectiveness.
There are also rebates available for updating your water heater to an energy star and air sealing.  Use the Home Energy Upgrades to help you help determine what upgrades that are offering rebates that apply to your home.
Orangeville Hydro offers a rebate on replacing your existing toilet with a new WaterSense certified toilet. An application must be completed and submitted with original receipt to Town Hall.  There is also a Home Assistance Program available for eligible homeowners and tenants.
Here in Dufferin County we have a variety of ages when it comes to properties found in town and surrounding areas. In some of the older homes completing some or all of these upgrades doesn't only improve energy efficiency but can also give your home some added value.