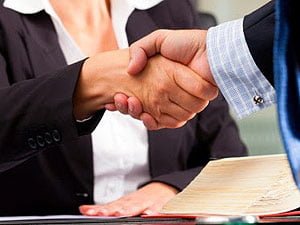 If you are thinking about purchasing a real estate property in Orangeville, or that dream house you always wanted, then it is time to consider a few things seriously. When it comes to buying that house of your dreams, so that you could lead a comfortable life, it is very important to have an experts by your side. Real Estate Agents can help you in acquiring the property you want, at favourable rates and a Real Estate Lawyer can handle all the legal issues. What more could you possibly ask for?
Why Should You Hire a Real Estate Lawyer?
There are many responsibilities, which can be fulfilled by your real estate lawyer. To begin with, your real estate lawyer will handle all the legal matters related to acquiring a real estate property. He or she can create the legal documents required to transfer the property.
Along with this, your lawyer will also be able to determine whether there is any mortgage liability on the property. Title search is the most important step when it comes to purchasing real estate. Your lawyer will ensure that you are able to take possession of the property with clear title. Your lawyer will also speak to you with regards to taking Title Insurance. There are many benifits of having Title Insurance on your new home.
Your Real Estate Lawyer will also explain details like land transfer tax, closing costs and and any tax implications. Each purchase of property is different and you can only benefit by having expert legal advice.
If purchasing a new home from a builder, your Real Estate Lawyer is essential. Typically contracts for new homes are on builders forms and are very lengthy and complicated. They are designed to benefit the builder. It is imperative that you have your Real Estate Lawyer review these documents before you accept the contract. Your Real Estate Agent will prepare a clause to allow you to have the offer conditional on solicitor review. Together your Real Estate Agent and your Real Estate Lawyer will protect your interests as a Buyer and make sure you are well informed.
These are some of the reasons why hiring a real estate lawyer will be beneficial for you. Just make sure to do thorough extensive research before you select an attorney. This will allow you to select the most experienced and capable lawyer to handle all of your matters related to real estate in Orangeville.