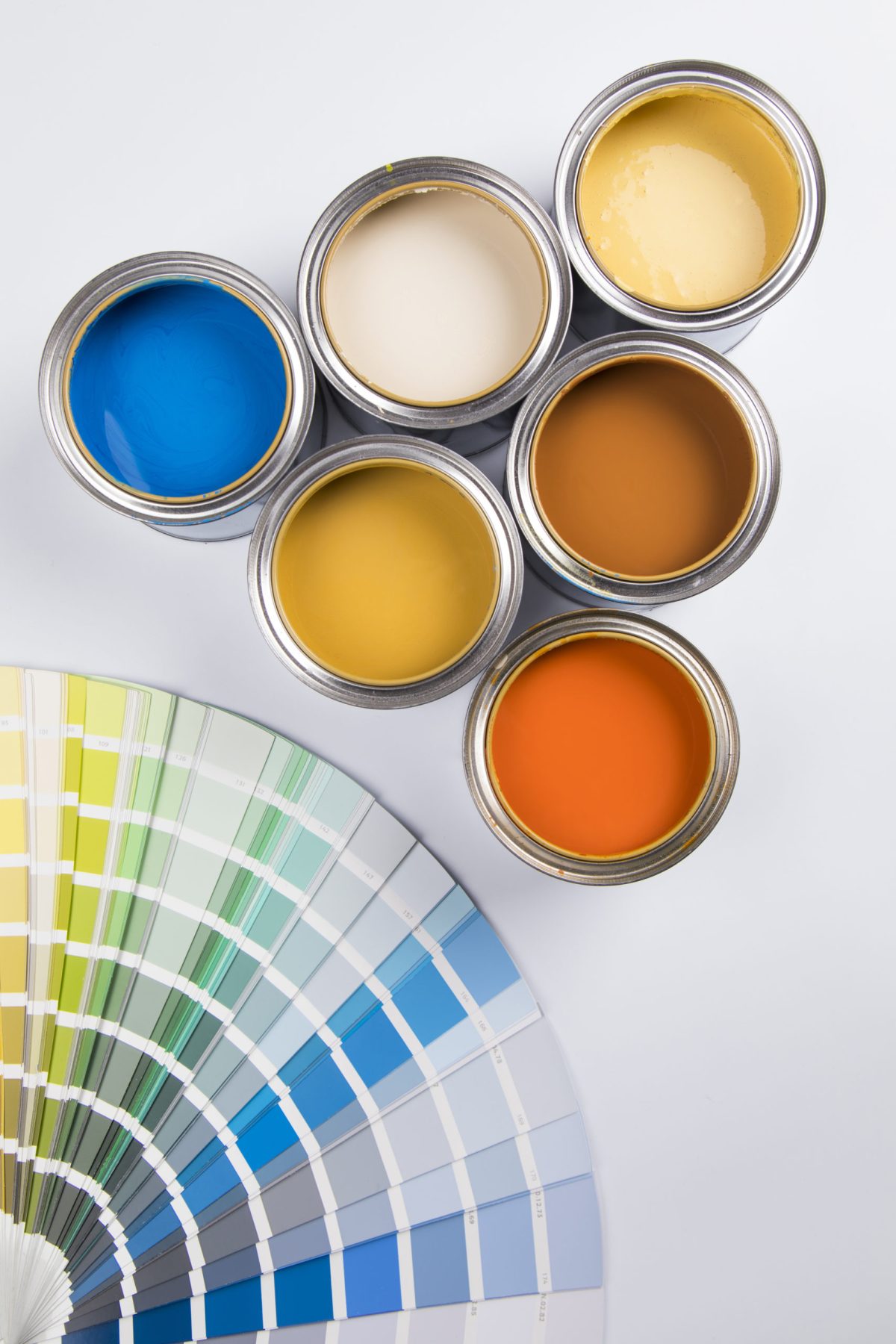 A buyer is judging your home before they even step foot in the door.  With today's technology, buyers can tour your Orangeville home day or night from the privacy of their own home.  A good Realtor® will have your home photographed by a professional photographer and showcase it at its very best so that buyers are drawn to it and want to see it.  Let us let you in on a little secret. Just because the photographs look great don't be fooled, sometimes it looks better than the real thing.
From the moment a buyer pulls into the driveway they are critiquing your home.  How can you as a seller ensure that the stellar photographs the photographer shot are as close to the real deal as possible?  The answer could simply be paint.
Paint could very well be the most budget friendly improvement anyone can make to their home.  It costs less than many other investments and gives you a great return both financially and aesthetically.  Painting a room can change the feeling of an old space especially if it was decorated in a different decade.  Sponge painting and wallpaper borders may have been in style in the 90's, but today buyers are looking for a more neutral pallet.  Call them demanding but today's buyers want move in ready homes, that includes paint colours.
If you're not in a position to paint your entire house, consider focusing on the rooms that 'need' painting.  Next focus on the areas of first impression such garage doors and front doors. Again, these areas are noticeable before a buyer even steps foot in your home.  They set the mood for what a buyer can expect on the inside.  Next, focus on the high traffic areas; the front entrance, the kitchen and family room.  These areas tend to have nicks and dings because these are the areas that are our families use the most.  You may not even notice them until you take a good hard look.
Today's paint products make it easier than ever with built-in primers and single coat products. Gone are the days of priming, waiting for it to dry and then applying two coats of paint over that.  Now you can paint a dark coloured room with a light coloured paint and primer in one coat, AMAZING right? Check out Benjamin Moore, Behr and CIL products at your local retailers.
If choosing paint colours isn't your forte, then ask your Realtor® to assist you.  They should be more than happy to make suggestions.  If you really aren't up for it or you aren't able, hopefully they can provide you with a reputable painter.
You don't have to remodel your home, you just need to refresh it and bring it to life.  As your Realtor® we want to ensure that we are able to get you top dollar for your home.  By carrying out the work in advance of putting your home on the market, you will be able to sit back and relax once the sold sign goes up.  The only thing that will be left to do is reap the rewards of a well presented home on an active market.