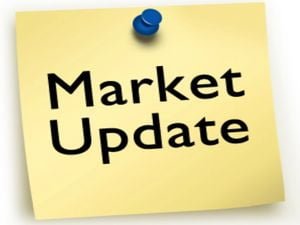 The current market conditions here in Dufferin County and more particularly Orangeville have left many people scratching their heads. There are three basic markets that the real estate world works in.
The first type of market is a buyer's market. This is where there in an oversupply of inventory in the marketplace giving buyers more choice. This tends to keep prices stable as it can allow for more aggressive negotiations by the buyer on both price and conditions in an offer situation.
The next market that may occur is what realtor's refer to as a seller's market. This is the crazy market that we had the first 4 months of this year. What occurs in this market is there is a lack of inventory of homes in the marketplace which creates a huge demand on the homes that do cycle onto the market. This type of market tends to drive prices up, reducing or eliminating conditions in offers. It is this type of marketplace that people see competing offers. The first quarter of this year saw exceptional price increases in our marketplace, the extent of this increase in price we have never seen before.
And finally, the balanced real estate market. This occurs when there is an ongoing balance of new listings coming onto the market that is relatively equal to the number of homes that are being sold. In this type of market, homes tend to take longer to sell, buyers and sellers tend to negotiate price, terms and conditions of an offer more aggressively and the market price levels grow on an annual basis 1% to 2% above inflation levels.
So what happened to move our real estate market to take it from the out-of-control seller's market the first quarter of this year to move things to a balanced market that we are currently experiencing? The first move to stabilize the market came from the Bank of Canada when rates increased lending rates by a quarter percentage point. Next, mortgage rules changed which made it more difficult for high ratio mortgage borrowers to qualify for mortgage funding through a change in the stress test requirements. And it wouldn't be a complete picture unless the provincial government got involved with changing rules for foreign investment in Ontario's real estate market and changing rules for landlords and investment properties.
Although this has temporarily slowed the real estate market place in Ontario, it doesn't appear that many buyers have been forced out of the market. Most of the high ratio buyers have simply stepped onto the side lines for a break from the market. History has shown us that tighter government regulations on mortgaging and investment buyers creates a holding response by potential sellers and potential buyers. It ends up being a wait and see approach by buyers.
In summary it appears that the relationship between sales and listings in the Dufferin County and Orangeville marketplace today suggests a balanced market. If these balanced market conditions are sustained over the coming months, we would expect to see year-over-year price growth slightly above the rate of inflation.