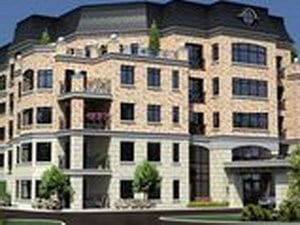 Although the past few years have been difficult, Orangeville Ontario continues to have construction projects that have helped to keep the area stable. Besides construction development, the town has also experienced retail businesses expanding into the area with some still scheduled for later this year.
In a recent interview the Mayor of Orangeville views the future as having signs of continuing growth even though the country is just starting to put the recession behind them.
This summer the area will see the start of a new 136 unit residence being built that will be geared toward seniors in the area and to those who will be moving from the city to small towns to retire. Vision Retirement Group Inc. will be the leader in this project and will offer three types of homes. Included in their plans is a swimming pool, fitness center and a number of other entertainment venues for the residents.
A new condominium project is being proposed that will see an 18 unit building being constructed, just east of the Princess Margaret School. This project should be starting this summer.
Sarah Properties will be expanding and starting their new phase of Sarah Properties. This will add 68 detached lots that should be registered by summertime. Currently construction of the first phase is expected to be completed soon. When finished, phase one will have 110 single detached townhouses and homes.
Another subdivision will be started this year, just north of the town water tower. This new development on should result in 33 detached lots with building starting in the near future.
Leon's Furniture has plans to have a store in the Orangeville area by late fall of 2012. The 42,000 sq. ft. store will be located in the Fairgrounds Shopping Center and will help to provide construction jobs for the area and retail jobs in the future.
Walmart has put forth an application that would see an increase in size of their current store in Orangeville. This will allow them to offer more goods and groceries to the expanding area. Construction will be starting this summer with a grand opening occurring in 2013.
The retirement of many in the GTA and their subsequent move to smaller towns will facilitate a significant growth pattern in many small towns across Ontario. With them comes a change in demographics and towns will need to supply the necessary services these people require. Overall, this spells significant growth for Orangeville in the near future and more jobs entering our area.