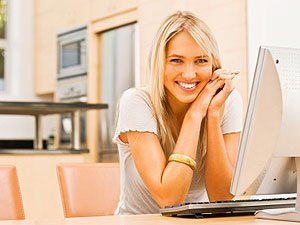 Buying a new home in Dufferin County has both a tangible and inferred meaning for most people. In the physical sense, the dwelling represents haven for growth and settling down, while it is also an investment that can provide financial stability through equity. However, having ownership of a home also represents a certain amount of freedom that can allow the owner to have the space for potential.
When looking at real estate in Dufferin County, buyers do need to consider community structure and zoning codes in order to make the best choice for years to come. This can be especially important for people who plan on running a home business or have other lifestyle aspirations that can be impacted by the place of residence.
Different Strokes
Finding out about residential property zoning can be easily done with the help of Dufferin County REALTORS®. This can allow for buyers to view homes for sale that will suit all the needs for living and for making a living, but should also consider the direction of any personal or career enterprise. A number of residential subdivisions will allow for limited running of a home business. It can be important to establish this potential before deciding to close.
Some of the residential zoning points that should be considered include.
Whether the presence of employees will change the residential status.
If there are multiple clients who will be on the premises at once.
If the sale of goods is allowed from a private home.
Whether client parking can be accommodated in the neighbourhood.
In many cases, up to two employees and the occasional use of the home for classes or out of school care are still allowed in residential communities. However, buyers will want to establish this in advance.
Other zoning codes that may also need to be researched include those that involve livestock or produce gardening on the property. Even in more rural areas across Dufferin Country, different neighbourhoods may allow for better freedom with outdoor pursuits. Some residential areas are amenable to fowl but not livestock, while others are coded for a greater breadth of animal husbandry or land stewardship.
Buyers who plan to make their new home the centre of all their lifestyle pursuits should find out about any residential limitations before purchasing a property. This will ensure that the new home is not only a place to live comfortably, but is also in a community that is open to business pursuits.