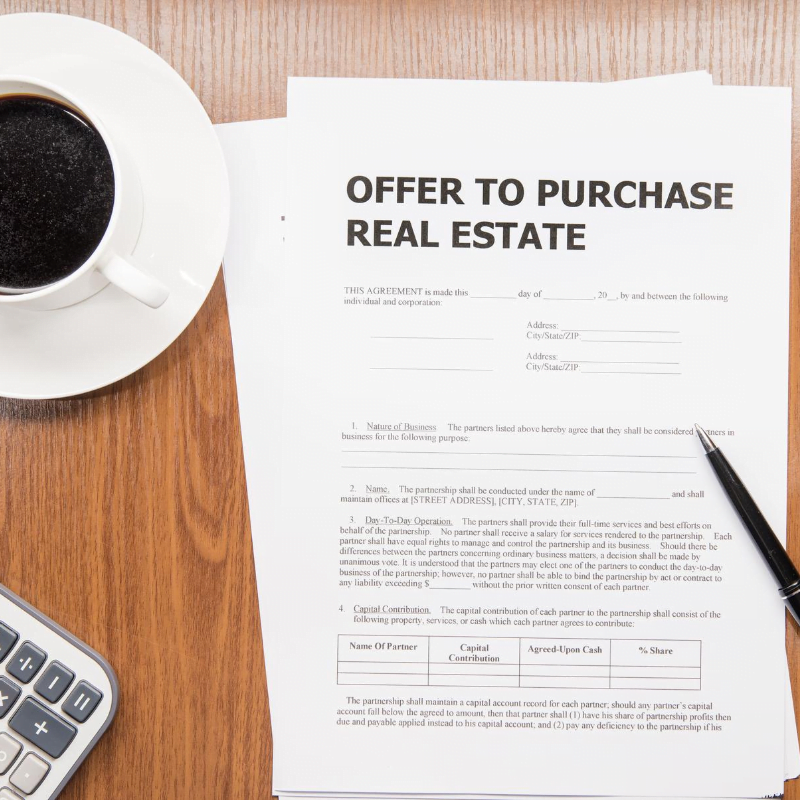 The real estate market is very hot right now especially in the Orangeville market. You may be wondering if you are looking to buy if this is the right time or not? I personally don't think this merry-go-round is going to slow any time soon so I think if you want to get on the ride of home ownership, now is the time to jump on. This is a time like never before where you definitely need the services of a trusted local Realtor®. When it is time to put forth an offer, a local Realtor® will be able to guide you with respect to values and how much is reasonable to spend on a home. But the whole offer process can be very daunting to buyers (and also to some relatively new agents). Some listings say they are holding offers for a certain time, some say they will entertain a pre-emptive offer while others say nothing. What does this all mean???
Holding Offers
A listing agent is working for their seller.  Their job is to get the seller the most money possible.  Holding offers for a certain period of time can allow enough buyers the opportunity to view the home and decide if they want to put forth an offer as well.  These are called competing offers.  None of the buyers can know anything about anyone else's offer.  The buyer must put their best foot forward.  They have one chance to make a good first impression.  This is where your trusted, area expert, real estate agent can advise what would be a reasonable offer.  Back a few years ago when we experienced multiple offers regularly, we would tell buyers the list price is usually the starting price.  The actual value is what a buyer is willing to pay.
A recent home in Orangeville had listed at a reasonable market price.  The agent had written direction from the seller to hold offer presentation 4 days later. At that point there were 19 offers total and the home sold for $73,000 over the listed price. Another home held offers for 4 days and at the end of the 4 days there were no offers.  Why the difference? Sometimes the price of the home is too high to start.  If priced accurately at the beginning, it creates an environment to get the multiple offer situation.  Sometimes it could be the type of home or condition.  We are seeing that homes that are "show ready" tend to sell for top dollar.
"Pre-emptive" or "Bully" Offers
Another property was listed in Orangeville and the listing said offers were going to be held 4 days later.  The very next day the home was marked sold? My buyers were upset because they did not get a chance to see the home. They thought they had time because the listing said they were not going to review offers only in 4 days.  The sellers received a "pre-emptive" or "bully" offer.  Another buying agent gave the listing agent an offer that was only good for that day.  The selling agent has a responsibility to let their sellers know there is an offer.  The seller has the prerogative to tell the buyers, "sorry you have to wait until the scheduled date", or the seller can say, "sure I'd like to see that offer".  A pre-emptive or bully offer, as it is sometimes referred to, must be a GOOD offer.  It must entice the seller enough to decide to take it and not wait to see if they can get more. The selling agent should really have notified other agents to let them know they were in receipt of an offer and see if anyone else wanted to throw their hat in the ring.
Money is not always the determining factor in an offer getting accepted.  Closing date can be very important. The fewer the conditions, the more appealing the deal is. The larger the deposit tells the seller how financially viable you are as a buyer.  A deposit of $5,000 on a $700,000 home is not as impressive as a $25,000 deposit.  The deposit money is held in the listing brokerage's trust account and is applied to the purchase price of the home.
I'm sure I have confused some of you with regards to these types of offers. There are so many rules and regulations on how they are to be handled.  Again, so important to have someone representing you who knows what they are doing and is assertive enough to act on your behalf. I personally don't think waiting for the market to "calm" down is going to help.  The longer you wait, the higher the prices will rise.  Having an experienced realtor working on your behalf will be able to help you navigate these fast moving waters and get you into your home of your dreams!