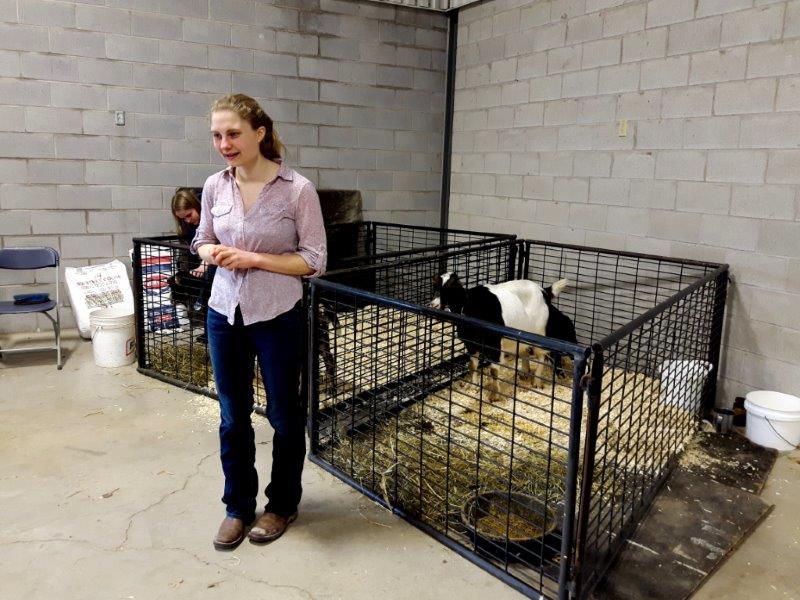 On April 24, I had the opportunity to attend in Mono the Orangeville Agricultural Society Event Centre's Grade 3 program about farming, agriculture and healthy eating . The program being offered is curriculum based and provided to local schools at no charge by the Orangeville Agricultural Society. Children spent time visiting eight different centres each with a focus on: beef cattle, alpacas, public health, veterinarian, soil and crop, farm products, dairy cows and goats. Students were provided the opportunity to get up close to various farm animals. Petting the goats was a favourite activity of the group of ten students I was assigned to as a parent helper.
The majority of the presenters were local farmers who shared their love and enjoyment of farming and the importance of growing crops or raising animals. As an adult, I learned many things about farming. Did you know there are over 150 variety of potatoes grown in Canada? The veterinarian was very entertaining especially when she explained the procedures involved in calving. Of course, when the cows or goats had to relieve themselves, it brought forth lots of laughter and plugged noses from the students.
My sincere thanks and kudos to all of the members of the Orangeville Horticultural Society and to the presenters for volunteering their time to provide such a well organized and informative grade three program.
[metaslider id="9431″]